Advertisement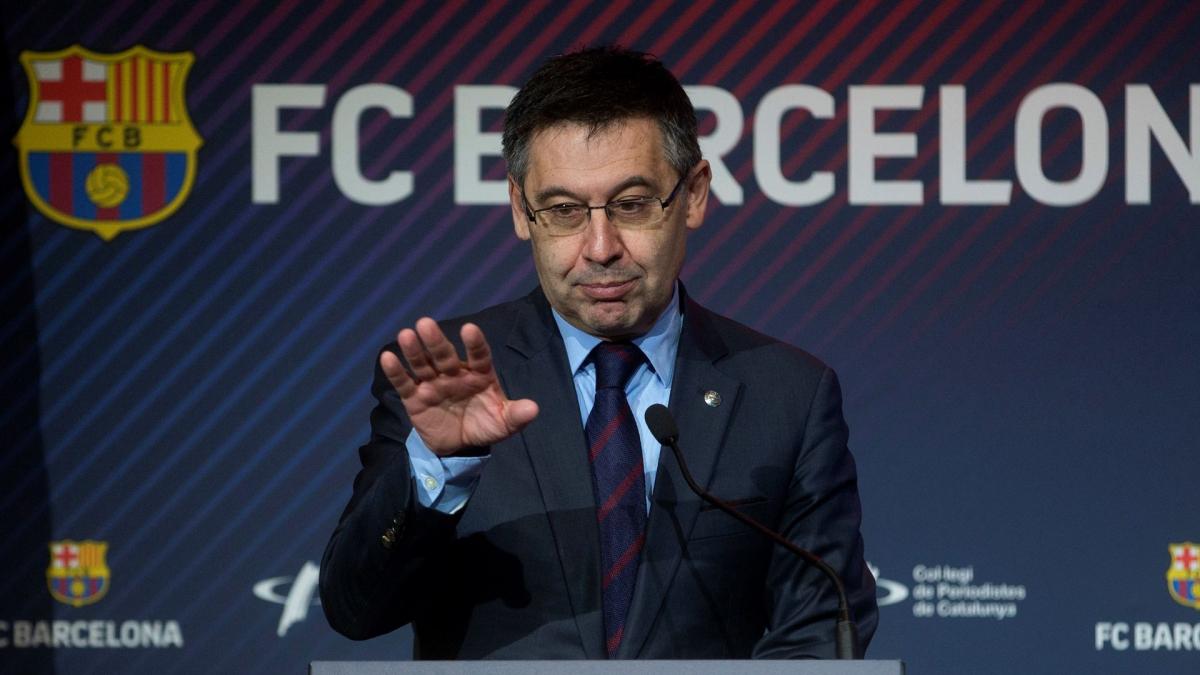 If there is one club that has suffered from the economic crisis linked to the Covid-19 pandemic, it is indeed FC Barcelona. The Catalan club, which had a very turbulent summer with the departure of Lionel Messi or even the loan of Antoine Griezmman to Atlético de Madrid, is in a very complicated financial situation. With too large a payroll, the Blaugrana leaders have just not been able to extend "La Pulga", La Liga still having an eye on this point. But to clarify this problem, the new management of Barça, led by President Joan Laporta, had requested a financial audit.
The full numbers were then released last week and they were damning. "There is a feeling that when the players signed they did not know if they could be, as in the case of Griezmann, with whom they went to seek a credit of 85 million euros to cover the cost. Or that of Coutinho, with 16.6 million more financial cost. With the increase in debt, we must add other commitments and various liabilities assumed by the club, which increase the liabilities by 1.3 billion euros as of March 31, 2021 ", for example let go of the general manager Ferran Reverter, thus indirectly charging the former management of Josep Maria Bartomeu.
Management "Serious and responsible"
President of FC Barcelona from 2014 to 2020, the latter was strongly criticized after his departure for leaving the club in financial trouble. But almost a year after his departure, Josep Maria Bartomeu decided to break the silence in interviews granted to Sport and Mundo Deportivo to be published this Friday on the other side of the Pyrenees. And the former Barça boss was clear: for him, everything was done with seriousness and rigor, and the coronavirus has changed a lot of things in 2020. "Has the management been disastrous? I know it's an expression that is brandished, but it was very serious and responsible, rigorous, with a project and a strategic plan that was established above all in 2015 ", he first launched to MD before moving on.
"Sports management and the entire heritage, economic, social, etc. project. were the priority. We have done a lot of projects, we are the board of directors which has been the most active, but from March 2020, this serious and rigorous management was cut off by the appearance of the pandemic, which drastically reduced income . And from there, we suffered a very significant reduction ", released Josep Maria Bartomeu who spoke of 225 million euros in losses due to Covid-19 with the other Catalan daily.
"It was not disastrous"
Relaunched on the subject, the former president of the FCB continued his justifications: "The club started to suffer, also because we were within the UEFA salary limits. So we had little leeway to anticipate this situation, but it was not mismanagement. We tried to compete with the Premier League teams, which were very strong. In those years, we doubled our revenues to almost 1,000 million, which allowed us to spend more on the men's and women's football, basketball, handball, futsal and roller hockey teams, and to have competitive teams that have won numerous titles over the years. "
Finally, Josep Maria Bartomeu explained that some instances have already proven that his management was not so cataclysmic. "It hasn't been a disaster. I'm not saying it myself. LaLiga, UEFA in its financial fair play and listeners say so. Profits were in the order of 185 million euros. It is good management. Forbes magazine said that in 2020 Barca were the most valuable club in the world ", concluded the 58-year-old Spanish leader. Not sure, however, that Joan Laporta and his teams agree with that …