Advertisement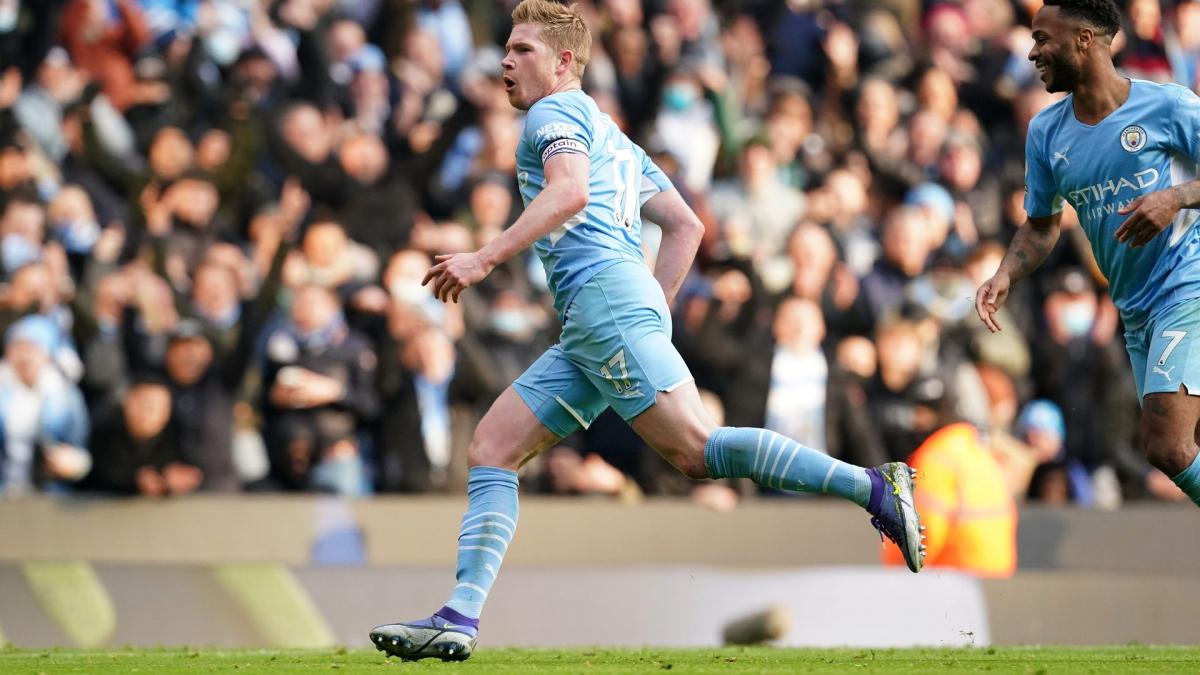 Manchester City is indeed the boss in Her Majesty's Kingdom. If the taste of our English neighbors sometimes leaves something to be desired on many subjects, it is more difficult to contradict them in terms of football. The Premier League, for example, had the good idea to launch this European football Saturday with a huge shock between Manchester City and Chelsea, respectively reigning English champions and European champions for a remake of the last Champions League final. . A poster counting for the 22nd day of PL, also opposing the leader of the championship to his runner-up.
As in the first leg at Stamford Bridge won 1-0 by the Skyblues, and as always with them, Pep Guardiola's men (deprived of Zinchenko, Palmer, Aké and Mahrez) dominated the debates, imposing constant pressure on their opponents . In the first act, Thomas Tuchel's players only had one clear chance to get their teeth into it, but Lukaku, starter ahead of Ziyech and Pulisic just like ex-Niçois Sarr in defense, didn't do it. the right choice in the last gesture (10th). The Blues also generally lacked inspiration and sharpness in the transitions throughout this match.
De Bruyne capsizes the Etihad
The hottest situations were to be honored by City, carried by its attacking trio Sterling-Foden-Grealish supported by De Bruyne or Bernardo Silva. The first to report was caused by a hazardous exit from Kepa, taking advantage of the absence of Mendy (party to the CAN with Senegal), which could have quickly cost his people dearly (4th). The Spanish goalkeeper then caught up rather well on his line (13th) and a little further (36th), like this rescue in front of Grealish (40th).
If the Blues folded without breaking in the first period, well helped by the lack of precision in the last gesture of the Cityzens, the match quickly got carried away when they returned from the locker room. Sterling, initially too short, narrowly missed the opener (46th). In the process, Ederson won his face-to-face with Lukaku before Ziyech missed the target (47th). But by dint of pushing (62nd, 68th), Man City logically took the lead thanks to a superb rolled up KDB after a clever triangle game (1-0, 70th). Foden would even have increased the score more with a bit of extra precision (84th).
A boulevard for an intractable Man City
More offensive at the end of the game, the Londoners never managed to really worry the best defense of the Kingdom, despite a few unsuccessful attempts (72nd, 79th). Thanks to this 18th success of the season, the 12th consecutive in the league, Manchester City now has (provisionally) 13 points ahead of the Premier League. Chelsea, who have won just one of their last six league outings, confirm their delicate pass and probably say goodbye to their title hopes across the Channel.