Present at a press conference two days before the poster for the 29th day of Ligue 1 between Paris Saint-Germain and Olympique Lyonnais, Alexandre Lacazette sent a sacred message to Kylian Mbappé.
Photo credit: IconSport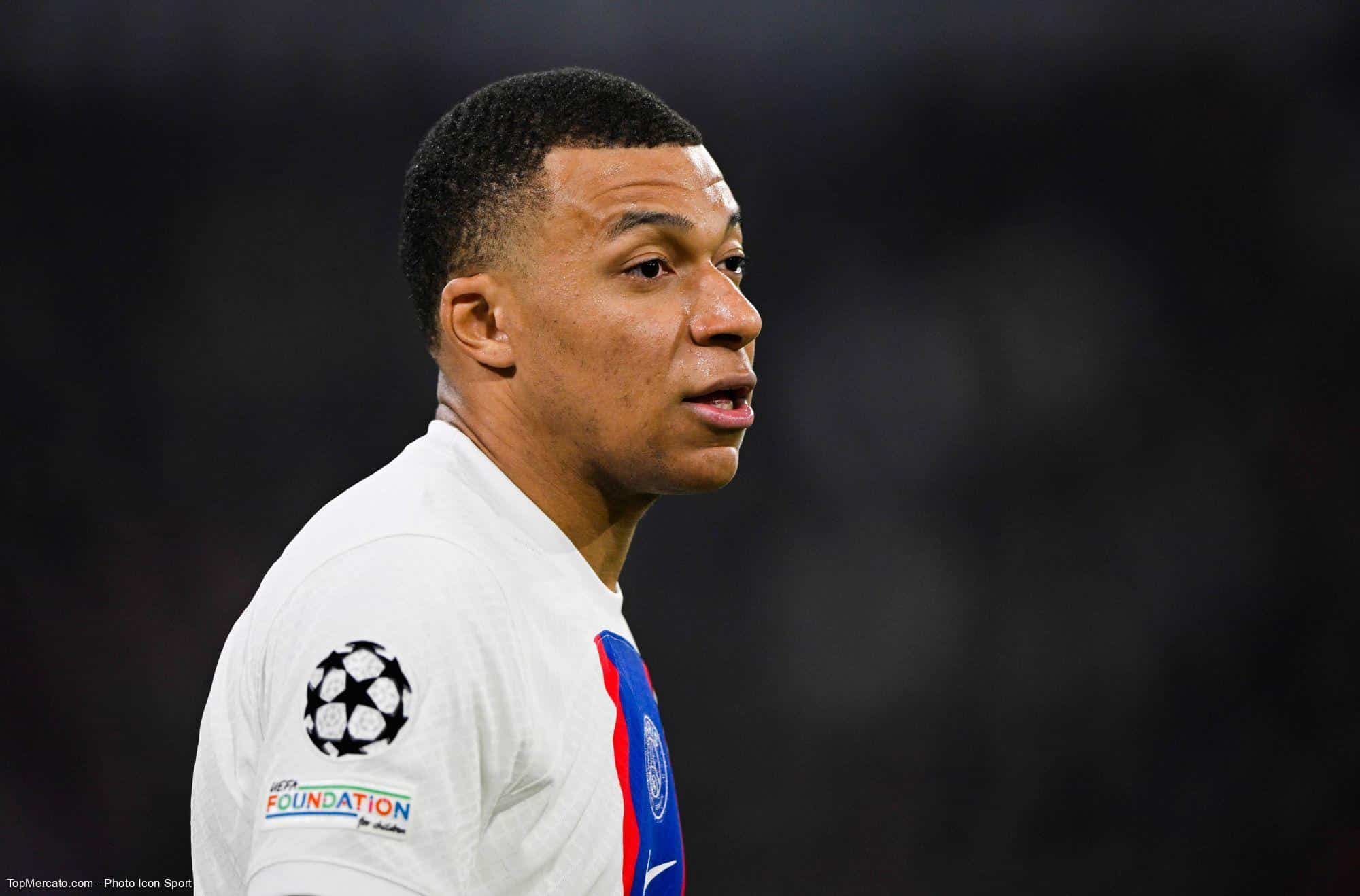 After the France team interlude and the two matches of the 2024 European Championship qualifiers against the Netherlands (4-0) and Ireland (1-0), a gathering during which he will have honored his new status as captain of the Blues, Kylian Mbappé will return to the daily life of Ligue 1. The Paris Saint-Germain striker will be eagerly awaited on Sunday evening when he receives Olympique Lyonnais, counting for the 29th day of Ligue 1.
Lacazette wants Mbappé "calm down"
The Rhone clan spoke about the 2018 world champion. Like the coach of Les Gones, Laurent Blanc, Alexandre Lacazette spoke about the former Monegasque in front of the journalists. The 31-year-old center-forward took the opportunity to make a very special request to his illustrious compatriot. The former Arsenal player hopes the Bondy native won't shine brightly.
"It's not special for me to face Mbappé because I'm never against him. I could ask my defenders if it was difficult. I see it as everyone sees it. It's one of the best in the world. He has very big plans for his career. I hope he will reach them. May he stop for a bit on Sunday, calm down and resume afterwards."
Having become the top scorer in the history of Paris Saint-Germain with a total of 202 goals in 250 games in all competitions, the 24-year-old prodigy has already scored 31 goals in 33 games since the start of the 2022-2023 season, including 19 goals in 24 Ligue 1 games. Under contract until June 2025, Kylian Mbappé is more than ever part of Real Madrid's plans. Last summer, the Merengues failed to secure his services following his extension with the 2022 French champions.