As he prepares to challenge Real Madrid this Sunday (9:00 p.m.) at Camp Nou as part of the 26th day of La Liga, Robert Lewandowski confided in the identity of the coach who had him the most marked during his career.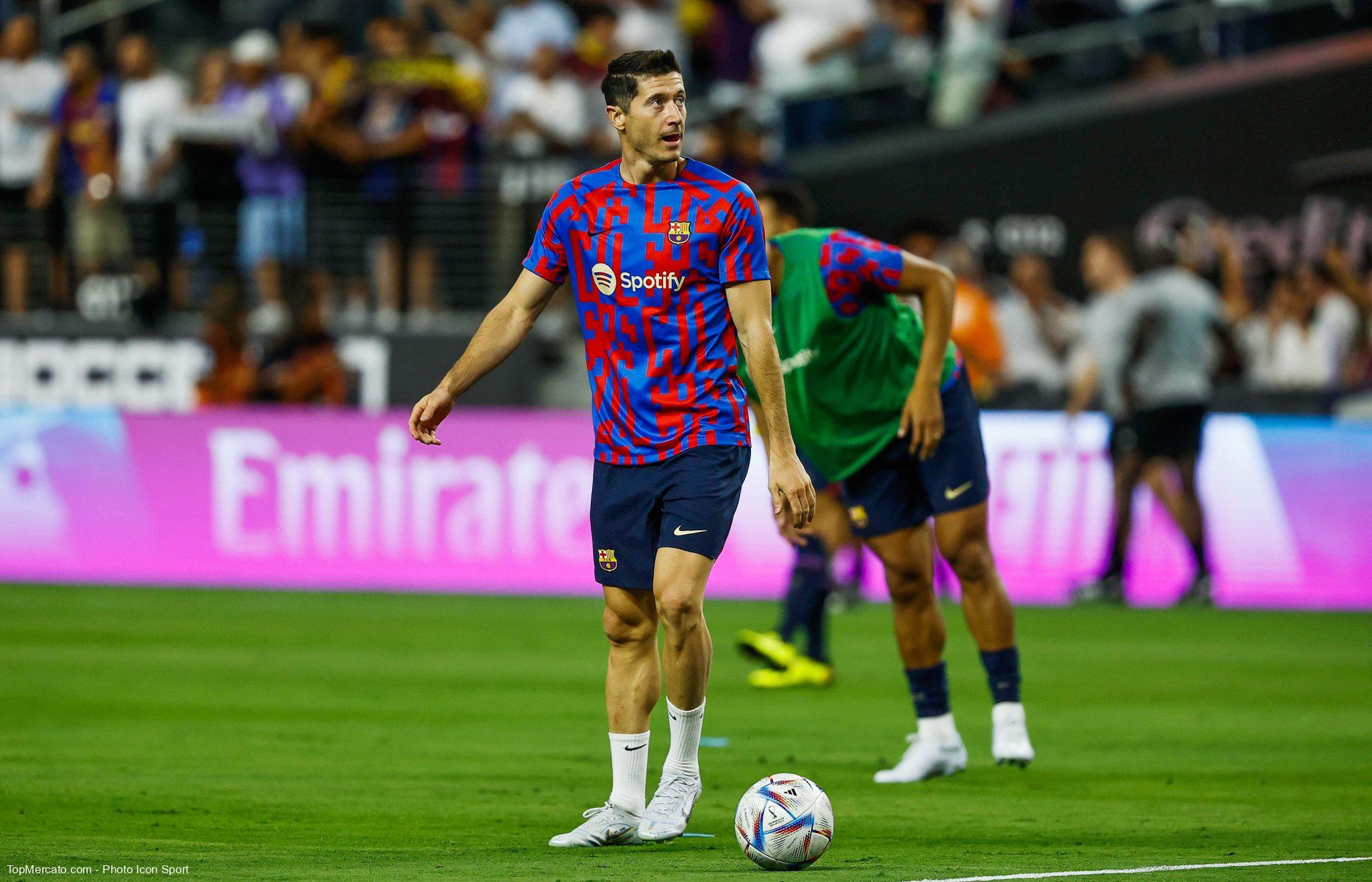 Arrived last summer at FC Barcelona from Bayern Munich, the Polish striker hopes to win La Liga this season. The current top scorer in the Spanish league (15 goals in 21 games) has integrated perfectly into Xavi's system and will of course start this Sunday evening during the Clasico against Real Madrid. This meeting will necessarily be crucial in the title race insofar as the Blaugrana club already has a nine-point lead before this meeting. In the event of a victory at Camp Nou, the Catalan club would take an almost decisive step towards a new title in La Liga.
Lewandowski praises Guardiola
In an interview given to ESPN before the clash at the top of the Spanish championship, the Polish striker admitted that Pep Guardiola had allowed him to take an important step in his career. The two men rubbed shoulders at Bayern Munich between 2014 and 2016."Pep is the coach who made me change my mind about football. I think and see a lot of things now during matches. But it has helped me tremendously, because I am able to communicate this to my teammates to change what is wrong in meetings"said Lewandowski.
"But in the end, you are better than me"
The 34-year-old striker then told an anecdote about the Spanish coach. "I worked with Pep for two years and learned and talked a lot with him. I remember one day he said to me: 'I can only help you on how to build an action, to bring it with the ball. But what you're going to do with the ball, I can't help you because you know better than me. But in the end, you're better than me. So it's up to you to decide. he concluded.