Advertisement
Lilian Thuram took advantage of an interview with a Spanish media to discuss the future of his son Marcus, who currently wears the jersey of Borussia Mönchengladbach. The 1998 world champion sees him at FC Barcelona.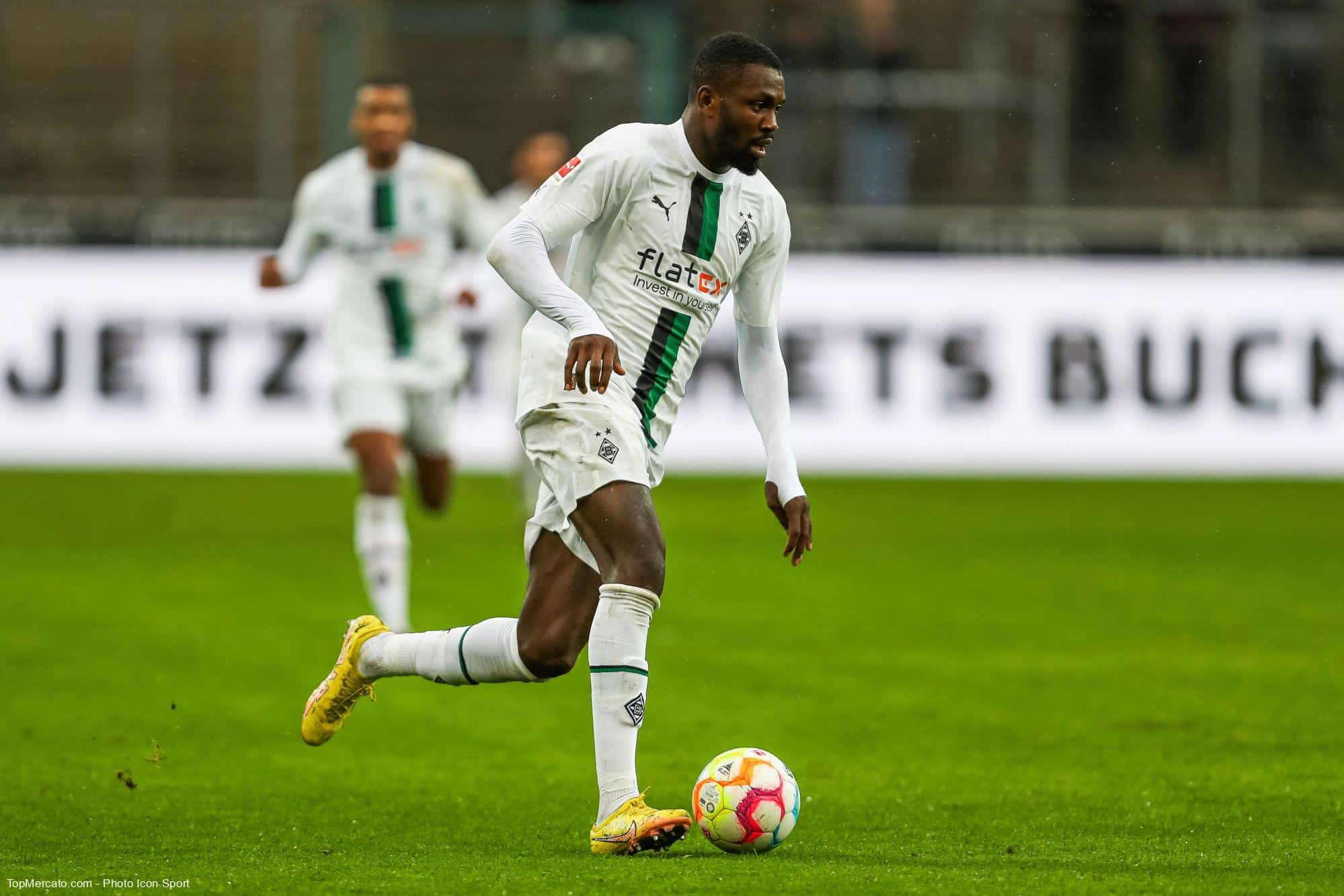 "Playing at Barca would be a dream"
1998 world champion, Lilian Thuram came out of silence on the situation of his son. In an interview given to RAC1, the former central defender of the France team has agreed to talk about the future of Marcus Thuram. For the man with 142 caps with the Blues, the current Borussia Mönchengladbach striker is keen for FC Barcelona, ​​​​for a new challenge for the rest of his career. "I want the best for my children. For him, playing at Barca would be a dream."
#You'll say | 🔵🔴 How do you want Thuram el Barça actual?

💥 Live, the interview at the exblaugrana ▶️ https://t.co/mgiw08ALrr pic.twitter.com/pR999wgjg5

— Esports RAC1 (@EsportsRAC1) January 24, 2023
13 goals in 17 games
As revealed on our site, Barça is indeed one of the formations interested in recruiting the 25-year-old goleador, who has entered the final stretch of his contract on the other side of the Rhine. In addition to the enticing lust of the Blaugrana, the native of Parma is also on the shelves of Chelsea, Bayern Munich and Paris Saint-Germain, the club of the capital looking for a new offensive element following the departure to Wolverhampton of the Spanish winger Pablo Sarabia.
According to the latest information, the former resident of the French championship and Guingamp would have made the decision to stay on the side of Borussia Park. Marcus Thuram should not leave Borussia Mönchengladbach during this month of January and would like to wait for the epilogue of this season to leave free. Recruited by the German leaders during the summer of 2019 against a check for 9 million euros, the player with 9 selections with the finalists of the 2022 World Cup scored 41 goals in 119 matches in all competitions, including 13 goals in 17 meetings and 10 goals in 15 Bundesliga games since the start of this exercise.