Liverpool's non-qualification for the next Champions League caused Mohamed Salah to react. The Egyptian striker posted a strong message on social media.
Photo credits: IconSport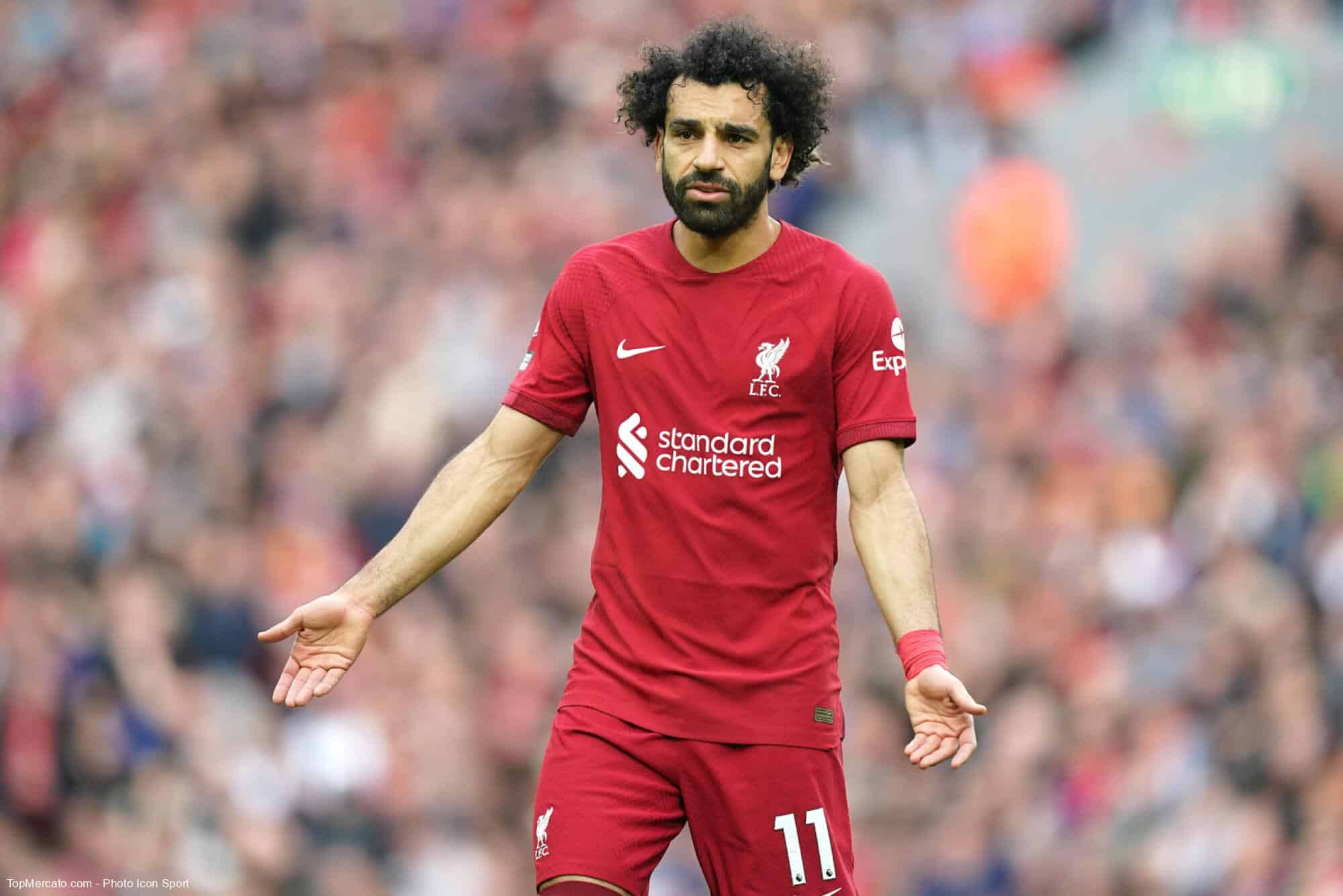 The suspense has ended. After Manchester City, Arsenal and Newcastle, Manchester United becomes the fourth and last Premier League club to secure its ticket to the next edition of the Champions League. Erik ten Hag's Red Devils won their qualification thanks to a victory against Chelsea at Old Trafford (4-1), Thursday evening, in a match counting for the 32nd day. Recovered to third place ahead of the Magpies, the Mancunian club is six points ahead of Liverpool (5th) with only one day left to play.
Despite a good "rise" and an ongoing series of ten games without the slightest defeat, the Reds remain at the dock and will have to be content with the Europa League next season, a prospect that made one of the executives of the club jump. membership of the Mersey club. In the wake of Manchester United's success, Mohamed Salah posted a message on his page instagram. Author this season of 19 goals in 37 Premier League games, the Egyptian striker cracked.
"We let you down"
The former Roman deplores the absence of Liverpool in C1. "I am completely devastated. There is absolutely no excuse for this. We had everything we needed to get to the Champions League next year and we failed. We are Liverpool and qualifying for the competition is the bare minimum. I'm sorry but it's too early for an uplifting or optimistic post. We let you and ourselves down."
Before this failure, Liverpool will have experienced other disappointments. Released by Real Madrid in the knockout stages of the Champions League, Virgil van Dijk's partners were eliminated by Brighton and Hove Albion in the 4th round of the FA Cup (1-2) and by Manchester City in the round of 16 of the Carabao Cup (2-3). The 2022-2023 season had however started with a victory in the Community Shield at the expense of the Citizens (3-1).