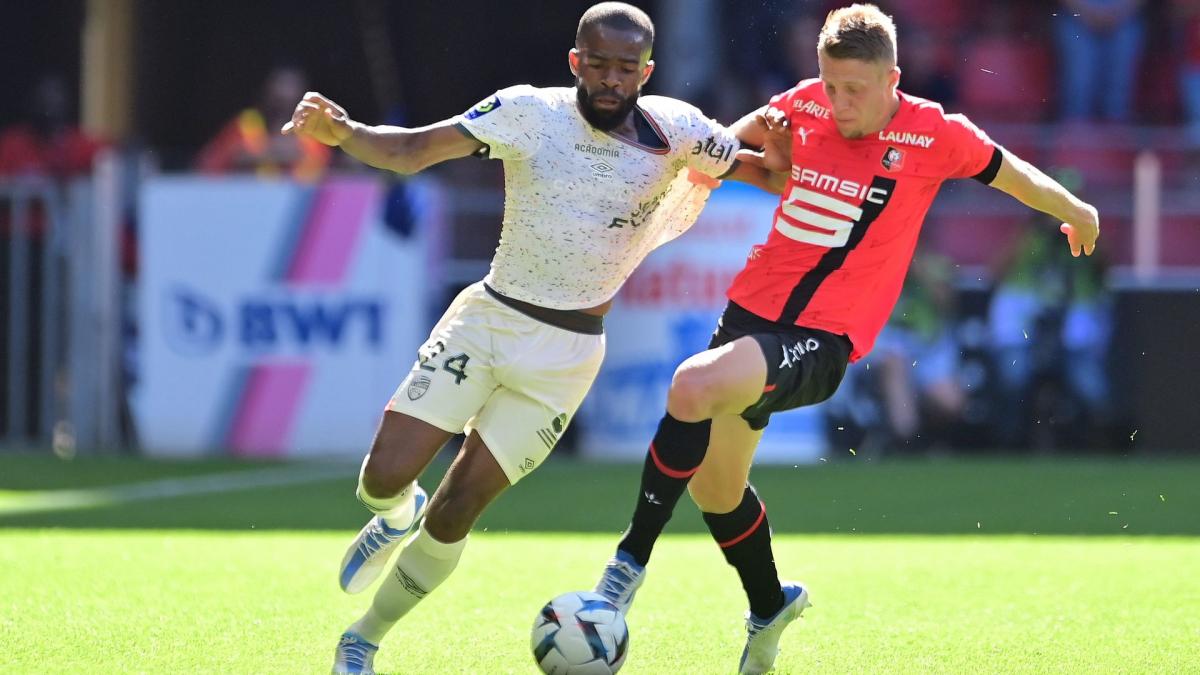 The back-to-school weekend continued on the lawns of Ligue 1, this Sunday. And like Lyon, Lille, Monaco or PSG, Stade Rennais wanted to start well in the first Breton Derby of the season against FC Lorient. For the occasion, Genesio lined up his three new summer recruits: goalkeeper Mandanda, behind the new hinge Rodon-Theate. On the Merlus side, Laporte, Kalulu and Talbi also made their debuts in their new colors.
As often, the Rennais started very strong with a recovery from Truffert, deflected by Ouattara (2nd). Very high on the ground, Rennes pushed and Laborde also saw his recovery diverted by Mvogo (15th). Terrier also tried to make the difference, but his shot was blocked by Laporte (20th). Despite a clear domination, the Reds-and-Blacks could not make the difference and really lacked clear chances.
Unhappy Arthur Theate
Well organized, the Hakes prevented the SRFC from being really dangerous. And if Mandanda did not have much to do in the first period, he was vigilant in front of Laurienté (35th). After the break, Rennes accelerated their domination, but Martin saw his attempts flee the frame (50th and 54th). Attempts that could not worry Mvogo. But as Lorient retreated further and further, a cross from Kalulu towards Moffi was blocked by rookie Theate… directly in his goals (1-0, 66′).
A real blow, while Lorient had only framed two harmless shots during the game. And despite an opportunity from Guirassy (78th), Lorient held on well until the end. A real hold-up carried out by the men of Le Bris, who will continue their complicated schedule next week with the reception of OL. Rennes misses its comeback and now has an appointment for the first shock of the season on the lawn of AS Monaco.