Advertisement
The Terem Moffi soap opera continues, and could find its epilogue soon. FC Lorient has indeed an agreement with a French club for the transfer of the 23-year-old striker.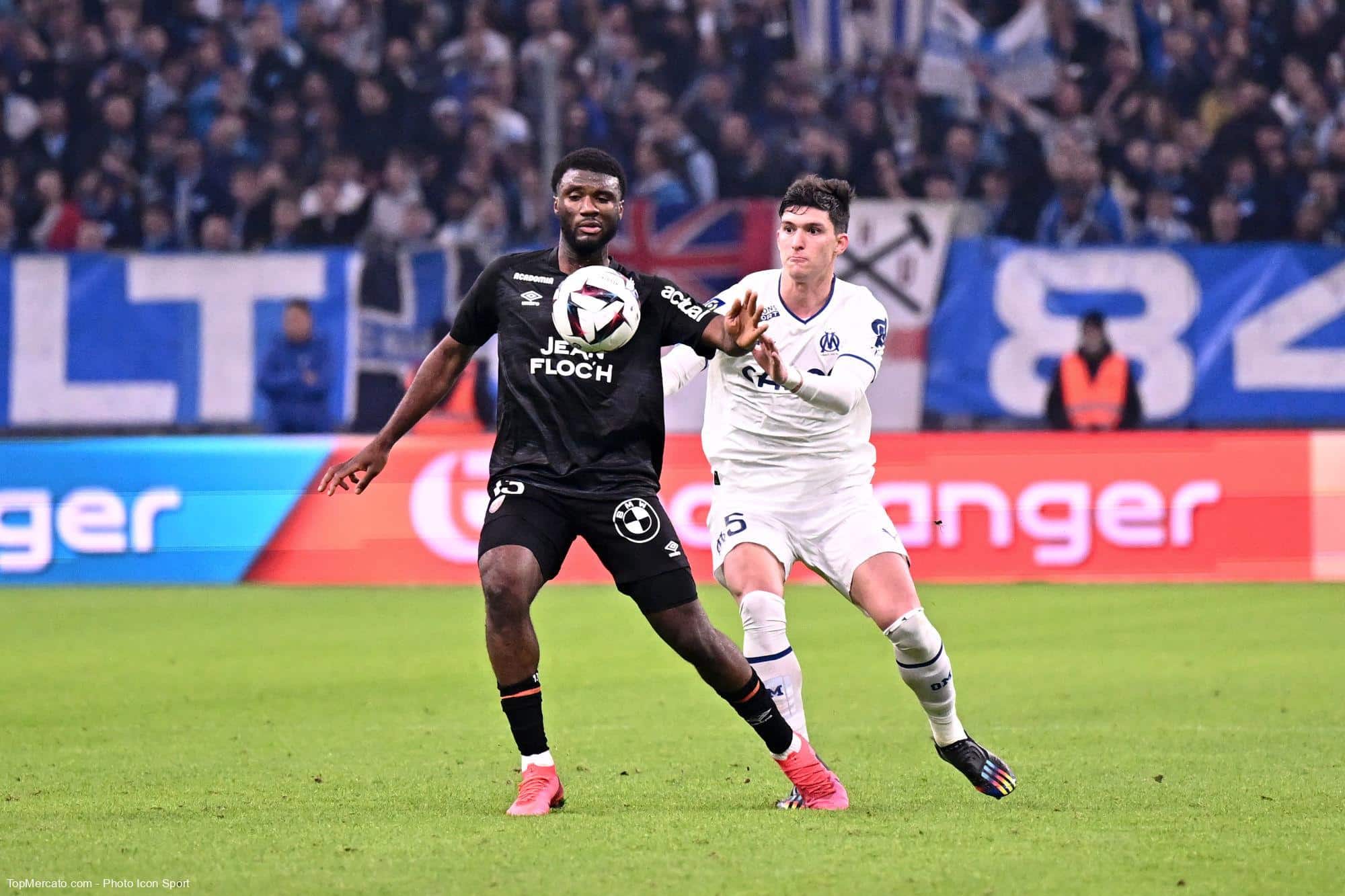 While a wind of panic blew on the side of Olympique de Marseille, this Tuesday, the 3rd in Ligue 1 is finally approaching the recruitment of Terem Moffi. Indeed, the Hakes and the Phocaeans, after intense negotiations today, have reached a global agreement, according to the elements reported by The Teamfor the movement of the Nigerian in January 2023.
The agreement would amount, without the sports daily affirming it with certainty, to 18M euros (14 + 4 bonus), which corresponds to the rumors heard in the press this morning. That said, the agreement would not yet be complete, since OM and Lorient would discuss bonuses, which the Marseille club hopes linked to qualification for the Champions League, or even payment terms (in particular staggering).
Moffi favors Nice over OM
Followed by Nice, Terem Moffi would have a preference for the Riviera club, 10th in Ligue 1 currently, while OM have seven more places (3rd) in the French championship standings. But FC Lorient has not found an agreement with Nice for a transfer, OM seems to have a better chance of getting along with the striker, who has scored 12 goals this season in 18 games.
Terem Moffi could also be pushed by his club, Lorient, which, by agreeing on a transfer with OM, would also recruit the Nigerian's replacement, Bamba Dieng.
Dieng to unblock the situation?
Indeed, the 22-year-old Senegalese, who no longer wishes to continue the adventure with OM, would be inclined to join FC Lorient, and the 7th in L1, who tried last summer to attract the Phocaean, would have the replacement for Terem Moffi immediately. If Everton has declared himself in recent days for Bamba Dieng, the latter would not take a dim view of a transfer to Lorient, and could therefore validate the operation, by refusing the 19th in the Premier League.
Terem Moffi is therefore getting closer to OM, under the nose and beard of Nice, including Pablo Longoria, according to The Team, would be happy to take revenge, after the real false start of Bamba Dieng on the Côte d'Azur last summer. A departure canceled because of a defective medical visit, according to the people of Nice. A version never accepted by OM…