Dismissed last December from his duties as coach of Spain, Luis Enrique responded with virulence to the criticism suffered during the 2022 World Cup.
Photo credits: Anthony Dibon/IconSport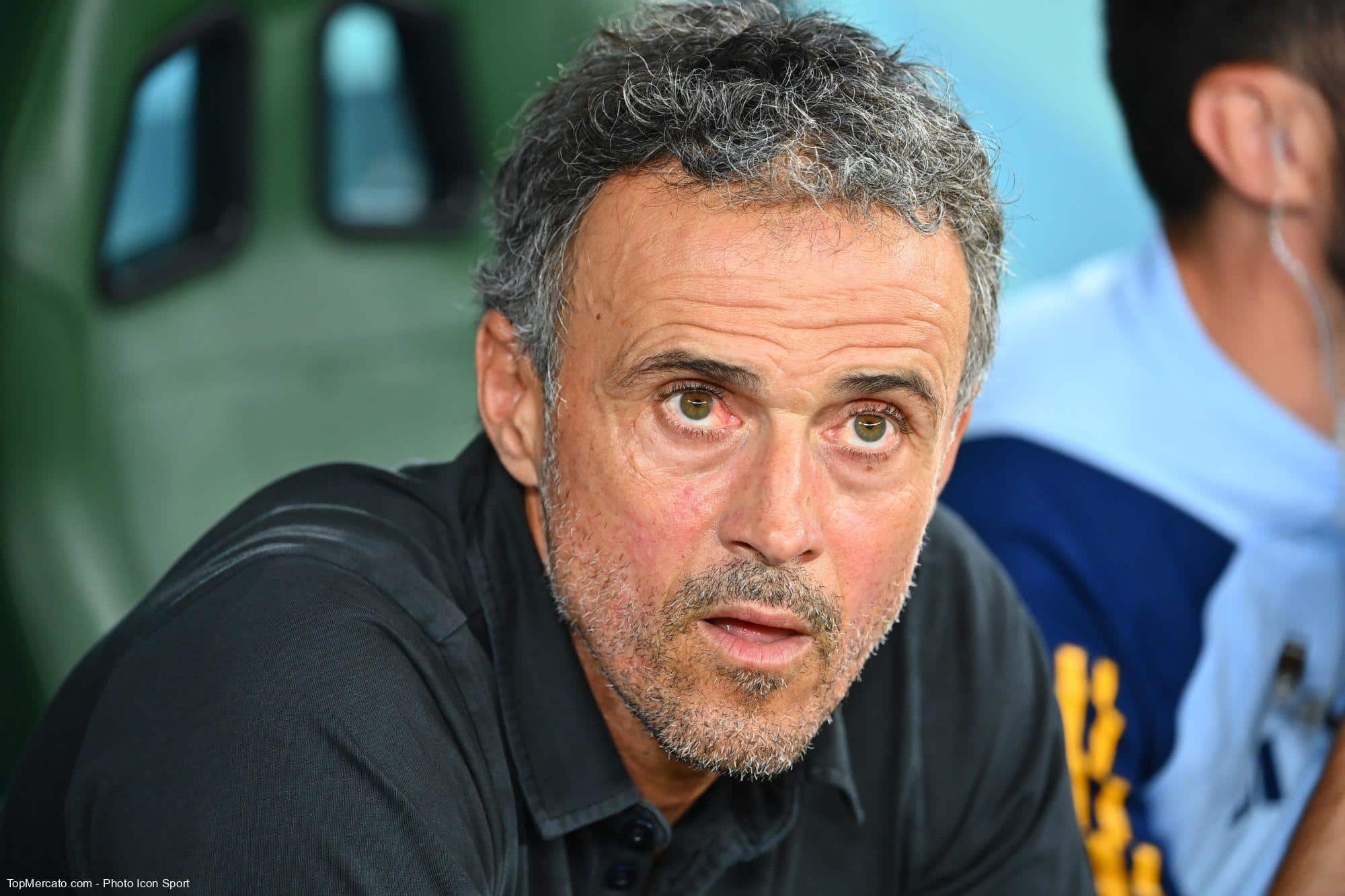 "Vermin and Vultures" take a lot
It is on a bitter failure that Luis Enrique will have concluded his adventure on the bench of Spain. Just 48 hours after the elimination against Morocco in the round of 16 of the 2022 World Cup (0-0, 0-3 on pens), the Spanish Football Federation announced the departure of the 52-year-old manager, now free on the transfer market and courted by Manchester City for the possible succession of Josep Guardiola.
Several weeks after his departure from the sidelines of La Roja, the former coach of FC Barcelona came out of his reserve. Interviewed by the SER padlock, the Spaniard reacted to the criticism he had the opportunity to undergo during the Qatari test. Luis Enrique gets loose and smashes "vermin and vultures"while defending its balance sheet. "I feel very proud of my passage, very satisfied with what I have done."
A first hitch for his successor
The ex-Celta Vigo coach does not pay too much attention to his detractors. "In the professional world, you can't like everyone or control what is said about you. I dedicate myself to facing everything with intensity inside the group. And outside, I don't care what they say, I keep doing my job, I'm calm and enjoying the things I love.
With Luis de la Fuente now on the bench, Spain has just lost in Scotland (0-2), as part of the 2024 European Championship qualifiers, after a painful success against Norway (3- 0). A defeat in Glasgow which does not pass for Rodri, the midfielder of Manchester City having lost his temper with the way Steve Clarke's players play.