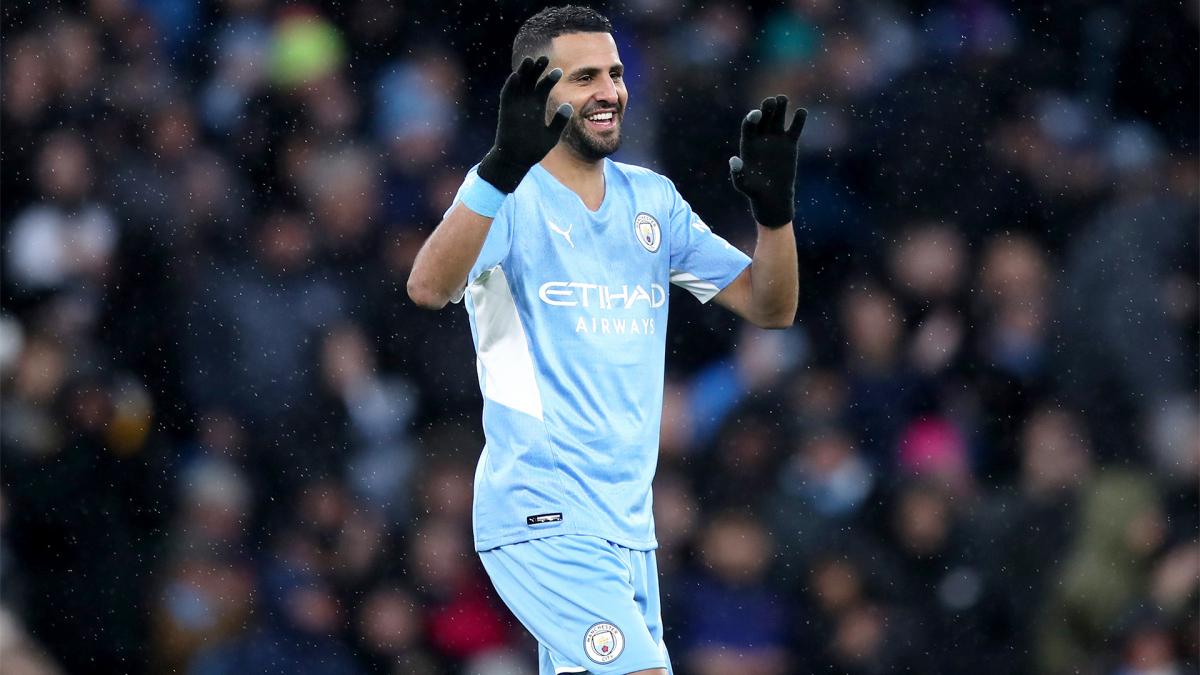 It's been a very turbulent summer for Manchester City in the transfer market. And for once, it concerns the offensive sector. In the past, coach Pep Guardiola has often redesigned his defensive structure, chaining the transfers of central and side defenders. But in 2022, it is the attack which is the main building site of the Citizens. The proof with the sensational arrival of Erling Haaland, the Norwegian striker, but also that of the hopeful Julian Alvarez, the Argentine striker from River Plate.
This is reflected in the direction of departures since Gabriel Jesus, aware that his playing time would be limited, is about to sign for Arsenal. And Raheem Sterling could also take to their heels, destination Chelsea. How far will the overhaul of the offensive sector go? Well not until Riyad Mahrez. The 31-year-old Algerian international could have been an ideal candidate at the start, with a contract ending in 2023 and solid courtiers (PSG, Real Madrid, AC Milan).
Manchester City wants to continue the adventure
However, according to our information, negotiations regarding a contract extension have recently advanced with Manchester City. Pep Guardiola absolutely does not want to part with it. The two sides have been talking since the leaders made an initial offer for a short-lived extension. It remains to find common ground on emoluments, but optimism seems to be in order in this case, from sources close to the English board.
Riyad Mahrez has sparked a lot of interest in recent months, as his performance and contract situation made him a prime target. The 31-year-old Algerian international striker (75 caps – 26 goals) had one of the best seasons of his career. Considered one of the best players in the world, the 2019 African champion is in the form of his life (24 goals scored and 9 assists in 47 matches in all competitions). Top scorer in the Citizens league and 6th top scorer in the Champions League with six goals, Riyad Mahrez therefore has a good chance of making SkyBlues supporters happy again.