Manchester City "not favorite" in the C1 final according to Guardiola
Pep Guardiola appeared at a press conference on Friday before the Champions League final against Simone Inzaghi's Inter, this Saturday (9 p.m.).
Photo credits: IconSport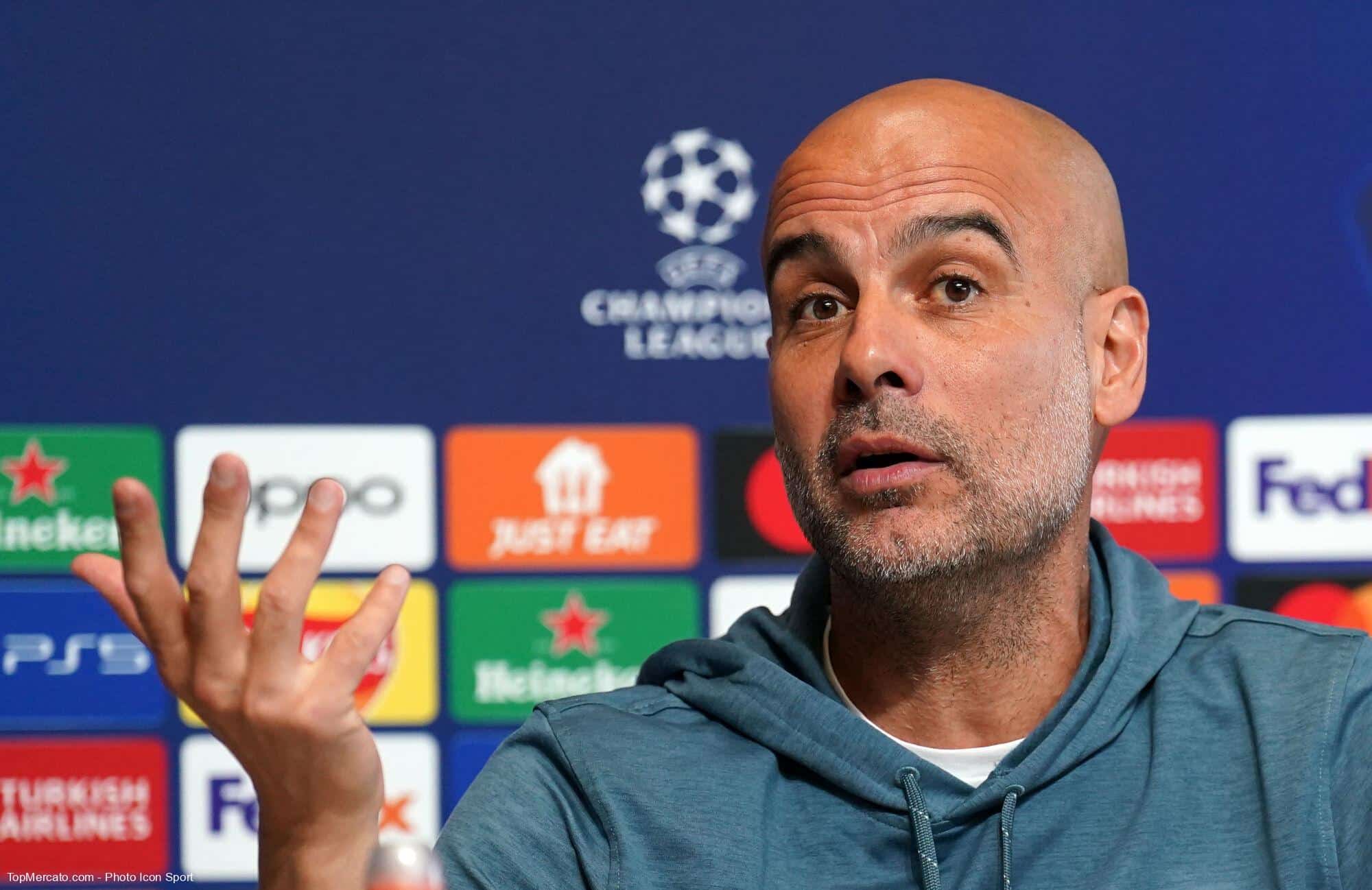 The Spaniard, crowned twice in C1 with FC Barcelona (2009 and 2011), has never won the cup with big ears with Bayern Munich, nor with Manchester City. The 52-year-old coach has already been in the final with Cityzens, against Chelsea (defeat in 2021). Will Pep Guardiola use this defeat to dominate Inter tonight? "I would like to tell you the lessons we learn from this, but I cannot. It's another game, two years later, with different players. Two years ago I tried to produce a good game against Chelsea, it didn't work, people say my choices were bad. I have a plan for tomorrow (Saturday), if we win it will be good".
Pep Guardiola described the strengths of Inter, which the manager is wary of: "Inter is a team that doesn't just defend. (…) Inter have the ability to keep the ball and finish it, they know how to attack from the center and the sides. We will try to defend as best we can, both high and low.".
"Historically, Inter are bigger than us"
Manchester City will be well prepared for this meeting, but according to Pep Guardiola, the element of chance will be important: "I watched as many Inter games as I could to try and get to know them, but in the end it's a football game. The team that plays better for more than 95 minutes wins. People can say what they want, there is no favorite in the final. Historically, Inter are bigger than us. But that's not important. What is important is that tomorrow we achieve the best performance possible".
The kick-off between the Premier League champion and the 3rd in Serie A will take place this Saturday evening, at 9 p.m., at the Atatürk Olympic Stadium.