Manchester United have a player from the FC Barcelona squad in their sights, while the Catalan club are busy with the extensions of several players in their squad.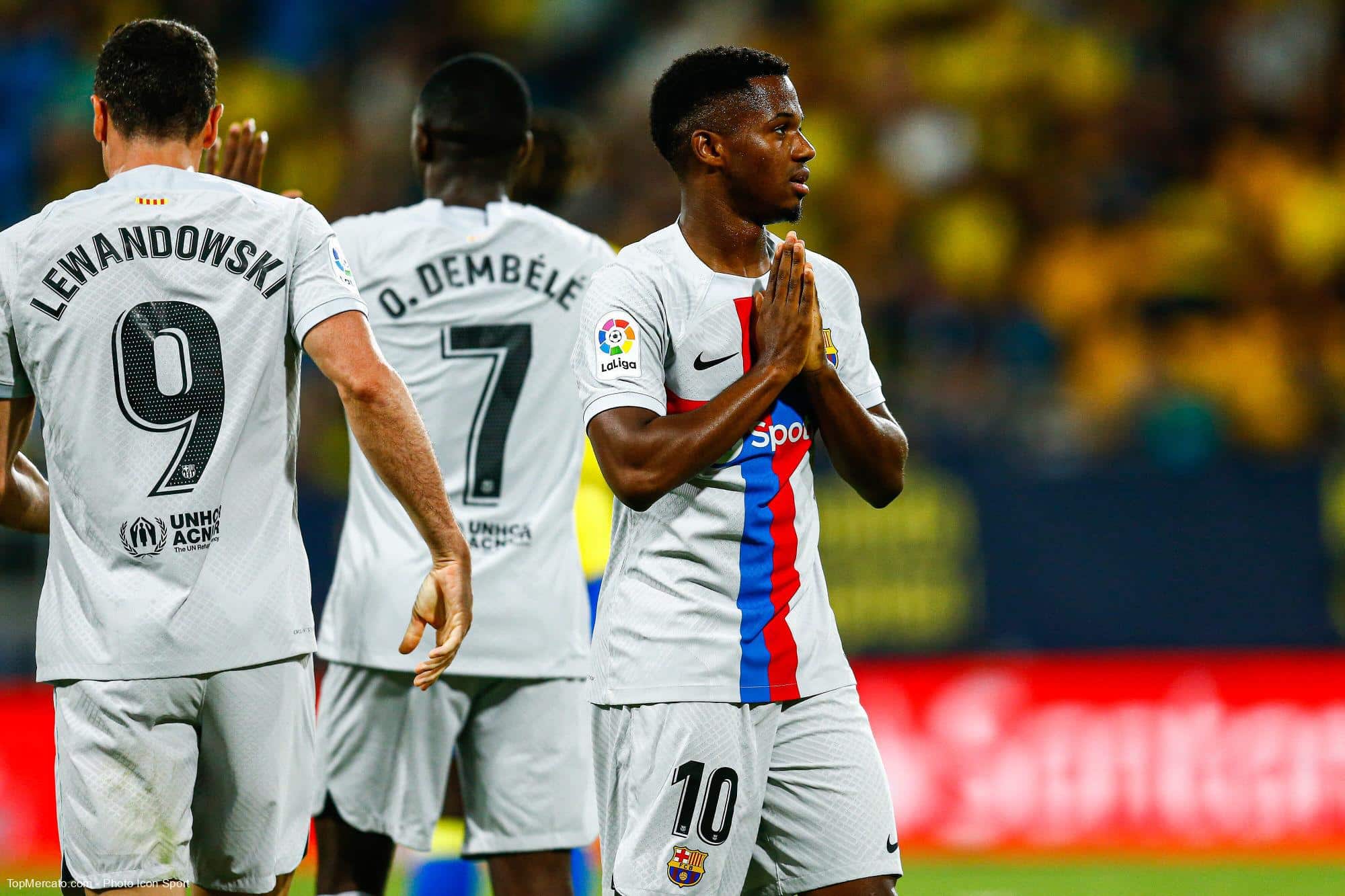 According to the revelations of Mundo Deportivo, the management of the leader of La Liga hopes to extend the contracts of certain elements at the end of the lease at the end of the season, or the following summer, in 2024. This is particularly the case of the experienced Sergio Busquets (34 years). The defensive midfielder, who refused Al-Nassr, confirmed that he had "nothing decided" for the moment concerning his future in the Catalan club, while Xavi Hernandez, the coach of FC Barcelona, ​​​​hopes to extend his former teammate by one year, who can already negotiate with his next club.
While the understudy of the German Marc-André Ter Stegen, Iñaki Peña (23), has already accepted a new contract, FC Barcelona wants to tackle the Ousmane Dembélé and Alejandro Baldé files, perceived as "priorities", despite the year and a half of contract that both players still have with Barça. For his part, Sergi Roberto (30) refused him the advances of the Catalan management, according to Sport, for a one-year extension. The Spaniard, at the end of his contract in June 2023, however has "priority" to extend his lease with his current club.
Ansu Fati seduced by the Manchester United project?
According to the information reported by Sport, the Red Devils would consider recruiting Ansu Fati. The 20-year-old Spaniard, who has broken many precocity records in the FC Barcelona jersey, has seen his progress slowed down in his last months due to several injuries. This season, Ansu Fati has only been established seven times by Xavi Hernandez (30 games in all competitions, 6 goals, 3 assists).
The striker, recently extended until 2027, with an unattainable release clause (1 billion euros), could be seduced by the prospect of more playing time at Manchester United, especially since Jorge Mendes, the agent of Ansu Fati, has good relations with the English club. It remains to be seen whether FC Barcelona will be open to a departure from the Spaniard, while the Catalan club is still in financial difficulty.
So far, Manchester United haven't signaled their interest to Barca management.