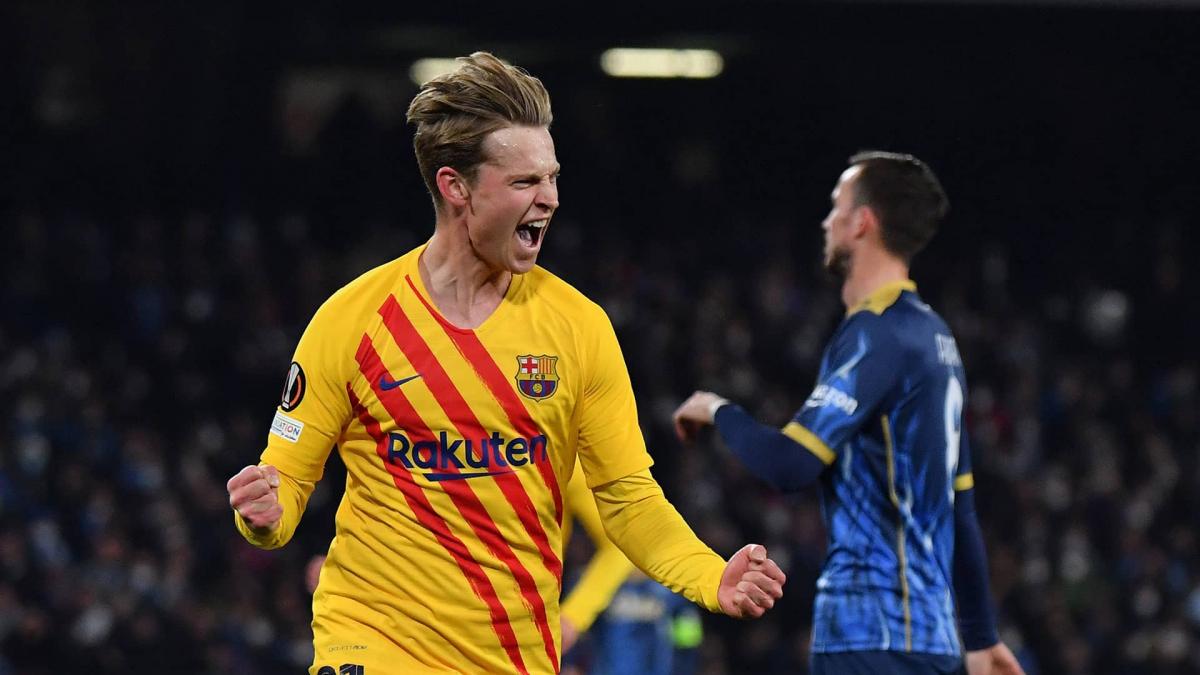 It's a soap opera that has kept football lovers on their toes all summer long. Determined to make Frenkie de Jong the centerpiece of his Manchester United project, Erik ten Hag gave it his all in the last summer window. In vain. Despite the ties woven between the two men on the Ajax side, the FC Barcelona midfielder rejected all approaches from his former coach. Determined to stay in Catalonia, the 25-year-old Dutchman remains, however, a privileged track for the coach of the Red Devils. And this despite the arrival of Casemiro from the side of Old Trafford.
Not cooled by the failure of negotiations, Manchester United has not given up the idea of ​​recruiting the Batavian international (44 caps, 1 goal). According to media information ESPNrepeated by SPORT and the Manchester Evening News, the Red Devils intend to return to the charge, more next summer than this winter, to try to finally attract the Dutchman. With 6 games and 1 goal in La Liga this season, the former Ajax player will miss the trip to Mallorca this Saturday, however.
Erik ten Hag is still targeting Frenkie de Jong!
"Midfielder Frenkie de Jong has a stretched semitendinosus muscle in his left thigh. He is not available for selection and his recovery will dictate his return., specified, yesterday, the press release from Barça on the hamstring injury of the Dutch midfielder. One thing is certain, this setback will not change the interest expressed by the Mancunian board about him. With this in mind, the English press also specifies that contacts remain open to convince Culer to join Manchester.
It now remains to be seen whether the position of the main interested party will change, he who has no intention of lowering his salary and who would be somewhat annoyed by Xavi's choices. Ready to jump – if the door were to open – Manchester United remains, moreover, attentive to the situation of other talents on the transfer market. As such, the current fifth in the Premier League would think, in plan B, of placing himself on the nugget of Borussia Dortmund Jude Bellingham. A file which promises, despite everything, to be complex, since Chelsea, Real Madrid and Liverpool are all already on the lookout.