Manchester United attempt a huge coup with a Real Madrid striker
Kylian Mbappé (PSG) is not the only striker to be targeted by Manchester United, far from it! The Mancunian club would also think of Vinicius Jr, from Real Madrid. The Spanish press even believes that the Brazilian is the real priority of the Red Devils.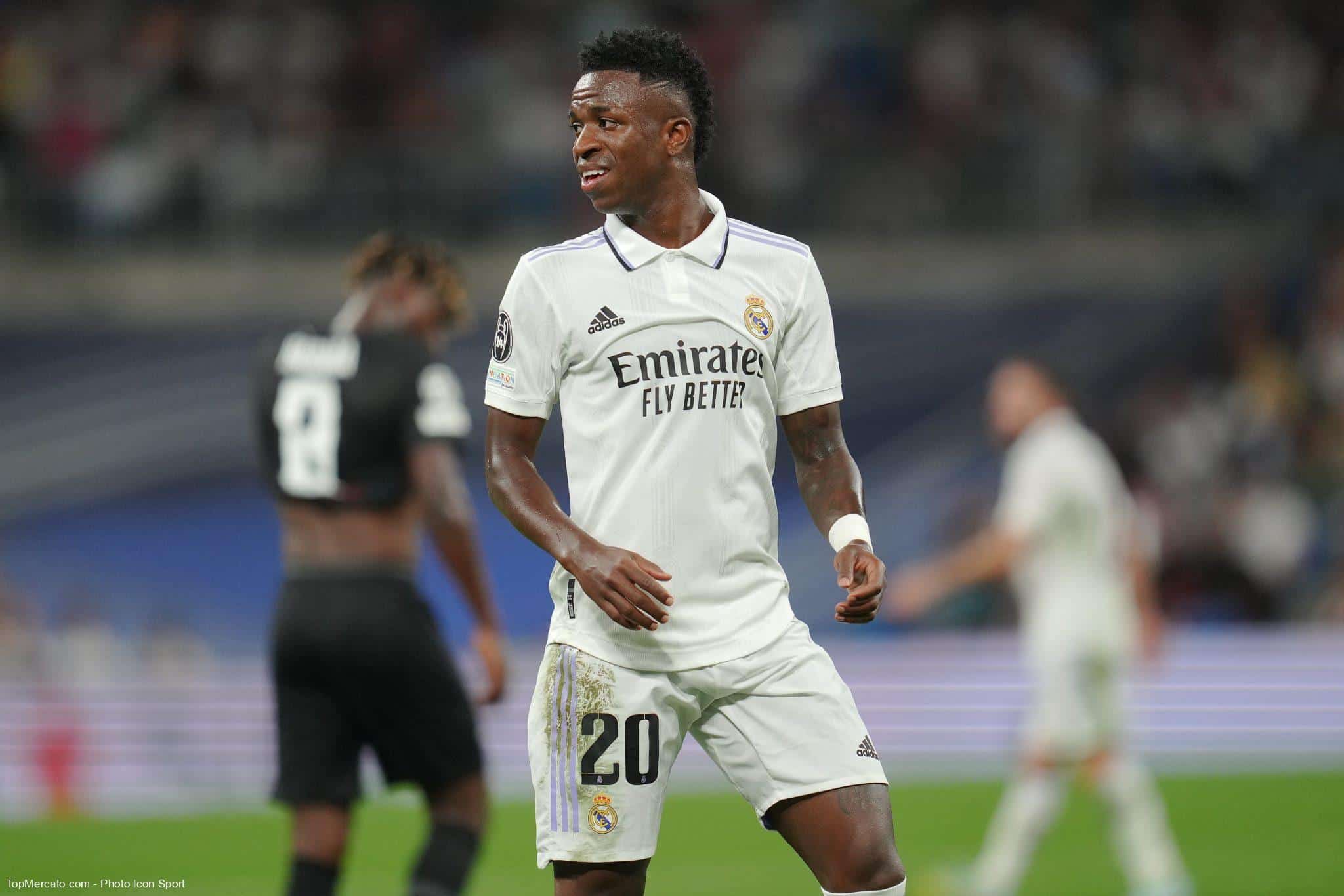 According to information collected by El Nacional, Manchester United is eyeing the side of Spain to replace Cristiano Ronaldo this winter. The English club would be ready to bet a very large sum to secure the services of Vinicius Jr. His interest in the player could also upset the Merengue leaders, given that he has not yet extended his contract. contract which ends in June 2024. However, it seems that an agreement has been reached until June 2027 and that only the formalization of the signature is missing.
A very complicated operation
Manchester United seems very ambitious, but this operation, like that of Kylian Mbappé, should be very difficult to conclude. Real Madrid is indeed not known for letting go of its promising players and the transfer fee would certainly be huge: its release clause would be around 700 million euros. And it would still be necessary to convince the Brazilian to join a project which is slow to take off. The Red Devils do not participate in the Champions League and are only 5th in the Premier League table. Especially since Vinicius Jr is called upon to become the leader of the merengue attack, given that Karim Benzema is 34 years old.
Aged 22, Vinicius Jr has taken part in 21 games in all competitions this season. The player also scored 10 goals and provided 5 assists. Real Madrid paid 45 million euros to recruit him from Flamengo in the summer of 2018, when he was celebrating his 18th birthday. The native of São Gonçalo has since totaled 46 goals and 48 assists in 191 appearances, in all competitions, under the white tunic.