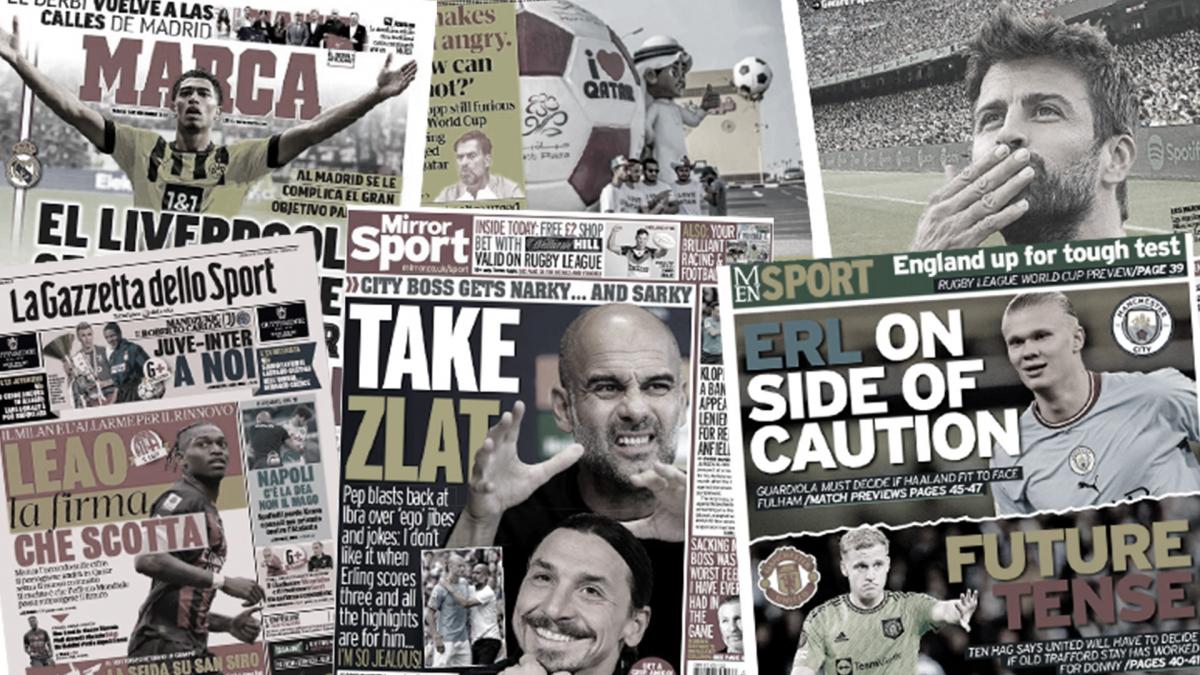 An unexpected attacker at MU
Manchester United have found a replacement for Cristiano Ronaldo if he leaves this summer, and no one expected that name to come up in England. Because according to Skysports, Eric Maxim Choupo-Moting would be in the small papers of the Mancunian leaders. Despite his role as a super-sub, the Cameroonian international makes the powder talk with Bayern Munich. Currently, the former Parisian has scored 8 goals in 13 matches this season. He could land freely at the club next summer.
The war for Jude Bellingham
The battle continues between Real Madrid and Liverpool for Jude Bellingham and it is causing a lot of ink to flow in Spain. The newspaper brand announces that Real will never give up and would be ready to raise the stakes for the English nugget, but good as the title of the Spanish newspaper this morning, Liverpool would have made a huge offer to get ahead of Casa Blanca. The Reds will match the 150 million euros demanded by Dortmund as announced by the German media. Another argument in favor of the English, according to ESPN, he would have an agreement in principle with Liverpool, even if the young nugget and his father had already rejected the idea that a decision was made on his next club. Jürgen Klopp's club is said to be forging a close relationship with the player's camp, enough to make Florentino Pérez tremble.
Tribute to Gerard Pique
The Spaniard has announced that he will hang up his boots. The match between Barca and Almeria tonight will be his last at the Camp Nou. He will be able to make a last embrace at the stadium that he hands him applauds as written Mundo Deportivo who shares a photo of the defender blowing a kiss. Then Sport shared a montage of Piqué accompanied by himself but as a child when he was already wearing the Culés jersey. He will be a Blaugrana for life as the newspaper headlines. Moreover in its interior pages, the daily estimates that only Sergio Busquets remains now from the time of "best Barca in history". In any case, the departure of Pique will make it possible to reduce the payroll of the Catalan club. For the media, all lights are green to now recruit Bernardo Silva.