Marcus Rashford delivers Manchester United to Wolverhampton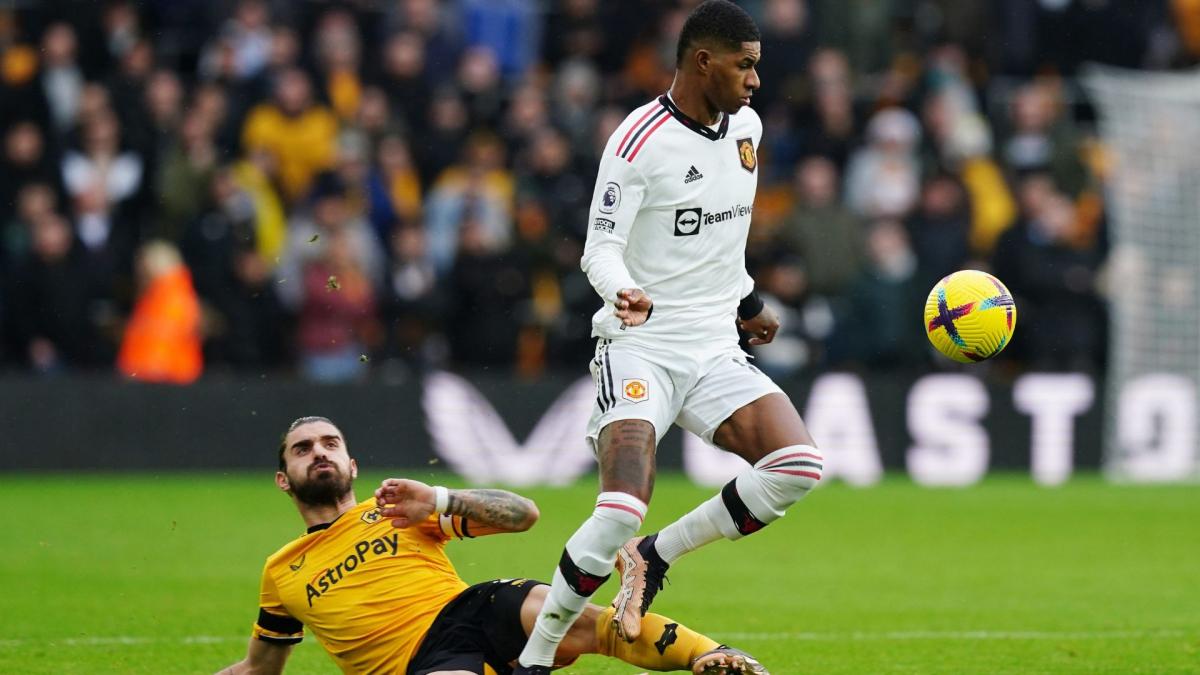 Advertisement
Marcus Rashford is redeeming himself perfectly and will be able to celebrate the new year as it should be. Manchester United's English striker got his team out of trouble at Molineux Stadium this Saturday, snatching a short but precious success against Wolverhampton (1-0), on behalf of the 18th day of the Premier League, and this then that he had been benched for disciplinary reasons at kick-off. This victory did not come easily, as Julen Lopetegui's men delivered a diligent game, well helped, of course, by a very great José Sá. Manchester United multiplied the chances, but the Portuguese goalkeeper proved to be impassable for a long time (17th, 23rd, 37th, 53rd, 89th) when the Red Devils did not lack accuracy or success in the last gesture (6th, 64th ).
What's next after this ad
Well in place, the Wolves were rather interesting in their offensive intentions, but it remained too timid, like Diego Costa (25th), to really worry MU, even if David De Gea had to deploy to repel a nice free kick from Ruben Neves (58th). Entering the game at the break, Rashford took advantage of a one-two with Bruno Fernandes to interfere in the opposing area and go away to deceive Sá after a nice number (0-1, 76th). The Three Lions striker even thought of giving himself a double, but the VAR decided otherwise for a slight hand (85th). Erik ten Hag can thank his n°10, and his Spanish goalkeeper, author of a new saving save on a header from Raul Jimenez at the end of the game (90th + 3). Manchester United chained a third consecutive victory in the Premier League and joined the top 4. Wolverhampton fell back into its traps and remained first relegated.
To read
Premier League standings
Pub. the
update the
Advertisement