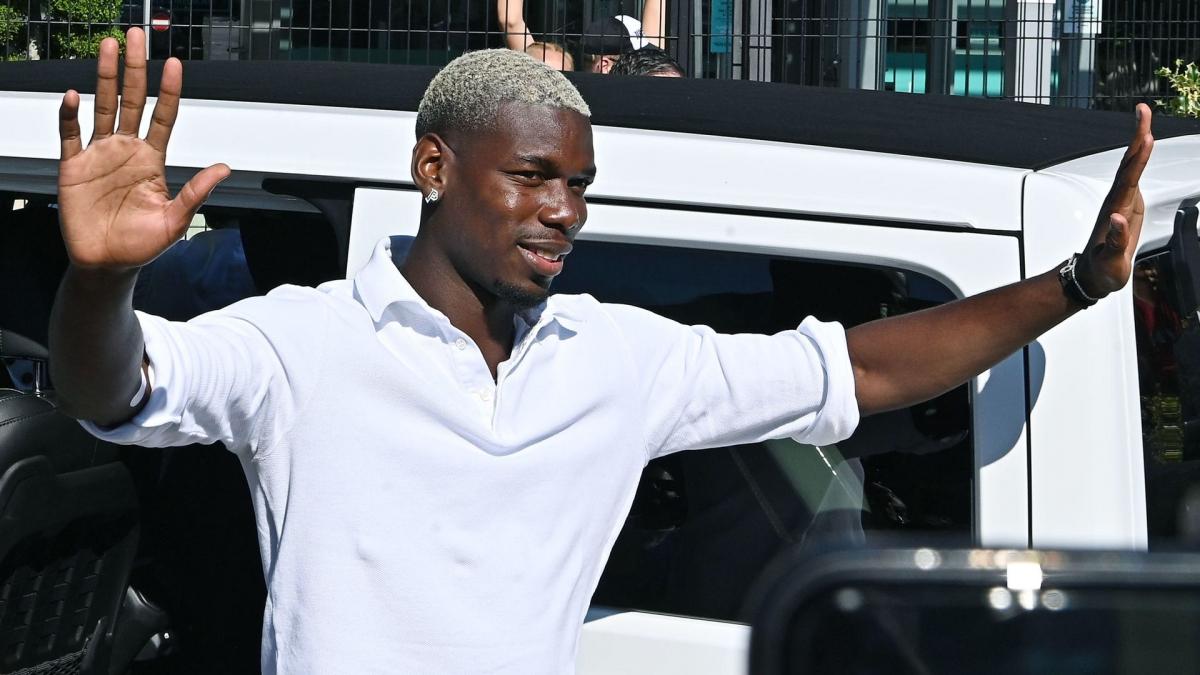 Saturday August 27. Mathias Pogba broadcasts a video on social networks in which he promises to make crazy revelations about his brother Paul as well as Kylian Mbappé. This is the beginning of the famous Pogba affair. Officially, anyway. Because behind the scenes, it started months ago. On March 19, 2022, on the sidelines of a gathering of the France team, La Pioche was held until 4 a.m. in an apartment in Chanteloup-en-Brie in 77. The Frenchman, who was ordered to turn off his phone, is then aimed at by two hooded and heavily armed men.
A family affair made public
Roushdane K., an acquaintance, tells him that he owes them €13 million, including €3 million in cash. The price to pay for having ensured its protection for years. Frightened, the 2018 world champion, who is accused of having appealed to a marabout to attack KM7, was going to run at first before finally entrusting this case to justice. On August 9, he was also heard by the police. The opportunity to tell his ordeal. Despite this, his brother Mathias continued to make heavy accusations about him.
And although he is currently in pre-trial detention, he continues to empty his bag about the Juventus player, who would have known his famous marabout thanks to Serge Aurier and would have called on him in particular during the match of the match. Champions League PSG-Manchester United in March 2019. Mathias Pogba, who has programmed a series of thirty messages on his social networks, continues to claim his innocence while attacking his brother. But according to information published by The Parisian this Friday, Mathias Pogba was threatening long before the broadcast of his first videos.
Mathias Pogba threatens
The French media obtained the WhatsApp message he sent to his brother Paul on July 30. Almost a month before the start of the case. "Listen to me carefully. Today, we almost lost my life, me, Mam's (Mahamadou Magassa, ex-close friend of Paul Pogba also in pre-trial detention in this case) and the big red hornet (sic) compared to what you did to the little one The french team. I know everything. Today, because of your selfishness and your cowardice, we are there, gets carried away the author of the text. You know what you had to do since Rouge vouched for you. »
Mathias Pogba, who said he was paying and nearly died because of his brother's mistakes and that their mother would be the next to be impacted, then said: "Now it's very simple, you'll make them the transfer they asked for as soon as possible. Otherwise, before God, I call Mbappé's daron and all the media in the world, I tell them everything in detail, threaten the big brother. I have all the evidence with me, I'm shocked. At no time did you think of us, but that's okay. God made that today I have everything in my hands and I will not even hesitate to extinguish your image. »
Paul Pogba and his lawyer in the viewfinder
He then added: "With Grande (the supposed marabout whom Paul Pogba consulted according to a series of videos published this Friday morning on Mathias' Twitter account), I have everything! The photos, the sums of money, the audio where Mam's tells everything. I don't even have words anymore. I give you five days to settle everything with Adama (another suspect). If it's not well done, take a good look at the info! (…) I will talk about the liar and the false Muslim that he is. Of how he despises and hates his teammates, playing the hypocrite with them, as with Mbappé. But also, I'll talk about you, how close you are to the family and how you let it all happen."
Finally, Mathias Pogba, who used WhatsAapp like other people involved in this case to threaten Paul Pogba about a "crazy", would also have contacted the agent and lawyer of his brother, Rafaela Pimenta, asking him to help him find a solution so that things work out. He ends up saying that they will have his blood on their hands if anything should happen to him. For his part, Paul Pogba told investigators that he doubted that his messages were written by his brother, although they were sent from his phone. To be continued in the next episode…