Advertisement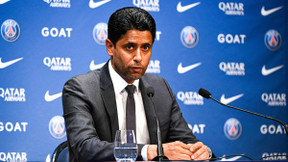 Advertisement
Advertisement
Advertisement
For his first season in the little of an indisputable holder at PSG, Gianluigi Donnarumma was not completely blameless, but nevertheless seems to be perfectly fulfilled within the capital club. So much so that he imagines staying there for a very long time.
Free, Gianluigi Donnarumma caught the eye of PSG who did not hesitate to recruit him despite the presence of Keylor Navas in his goals. The cohabitation between the two was initially difficult under the orders of Mauricio Pochettinobut this season, Christophe Galtier decided to install him in the shoes of number 1. Therefore, the Italian, under contract until 2026 with the PSGsees big things for its future and still imagines itself in Paris for many years.
PSG want to fire Neymar, a huge problem is exposed https://t.co/OD7Ax2ktAA pic.twitter.com/SkJTNWUt6l

— 24hfootnews (@24hfootnews) May 26, 2023
"I sincerely hope to stay at PSG for a long time"
" I feel good in Paris, I feel really proud to represent this club and this city. I feel the confidence of the institution and its ambition. From my side, there is also great confidence in the project. I sincerely hope to stay a long time and write a page in the history of this club ", spear Gianluigi Donnarumma in an interview with World Elevenbefore projecting himself on his international future with the Italian selection which is experiencing ups and downs.
Donnarumma also thinks about the selection
" A great future awaits us, I am convinced of it. We have plenty of new young people knocking on the door and who will help us in key positions. This first phase of renewal is that of the integration of new talents with the help of the old ones, of which I am a part. Our new group has ambition and the will to assert itself among the best selections in the world. We are moving in the right direction and I am sure that we will succeed in obtaining great satisfaction soon. ", adds the goalkeeper of the PSG.