Advertisement
Football – Mercato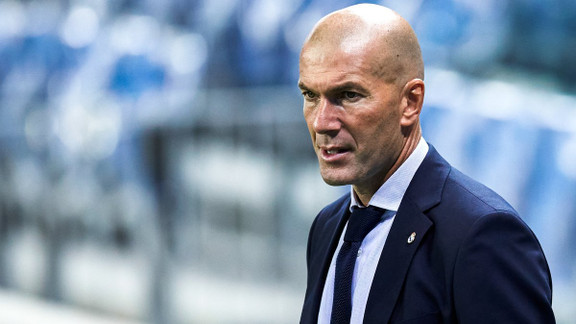 During a long interview with L'Equipe, Zinédine Zidane did not close the door to an arrival at PSG, but also within the France team. But 50 years old, the Frenchman is already thinking about the future. The technician opened the door to other career paths. He does not rule out taking the helm of an institution or structure after his coaching career.
After his brilliant playing career, Zinedine Zidane decided to graduate and start a new adventure as a coach. Quite logically, the technician headed for the real Madrid. Deputy of Carlo Ancelotti, the Frenchman rose through the ranks to take charge of the first team. Winner of three Champions League, Zidane succeeded in his conversion. The biggest teams, like PSG, hope to welcome him one day. " Never say never. Especially when you are a coach today replied the technician. But when asked about his future, the 1998 world champion announced that he was thinking of stopping his coaching career in the next few years, especially if the desire is no longer present.
24hfootnews – PSG: Zidane has chosen his next challenge and lets it know https://t.co/1Mmkf8wpCn pic.twitter.com/OloCP8OnXF

— 24hfootnews (@24hfootnews) June 23, 2022
"Where do I see myself at 60? Perhaps the leader of a structure or an institution"
" Where do I see myself at 60? As I told you, perhaps the leader of a structure or an institution. President of a club? I do not know. Everything is open. As always for me. I don't put up any barriers. There is the "friction" and afterwards, I don't close any doors. There are encounters, choices and, afterwards, decisions. That's it. This is the sequel. There has to be a project. But the immediate sequel is to train " told Zinedine Zidane in an interview at The Team.
Related articles
24hfootnews – PSG: The truths of the PSG locker room on the extension of Kylian Mbappé
Mercato – OM: Longoria has found a new solution for Caleta-Car