Advertisement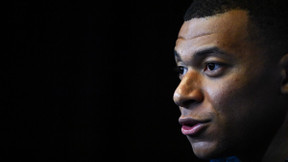 Advertisement
Advertisement
Advertisement
Having left to stay at PSG, Kylian Mbappé awaits Bernardo Silva there. An offer has reportedly been forwarded to the Manchester City star. Something to delight Mbappé who will however have to take his troubles patiently.
Kylian Mbappe on the go ? Not for the summer transfer window of 2023. This is indeed what The Team highlighted on Wednesday and what 24hfootnews.com had announced to you on May 7th. Mbappe is involved in the sports project of the PSG for next season and would like to see bernardo silva disembark at PSG with whom he cohabitedAS Monaco until their respective departures for the PSG And Manchester City in the summer of 2017.
PSG drew for Bernardo Silva
According to information provided by ReportTHE PSG would have taken action. Indeed, an offer would have left for the versatile attacking midfielder of Manchester City who was also voted man of the match for the Champions League semi-final second leg against Real Madrid (4-0). However, the answer will not come soon.
PSG closes a deal with Mbappé, a big name takes advantage of it https://t.co/Ql18G54DiR pic.twitter.com/bh91DJJkj

— 24hfootnews (@24hfootnews) May 25, 2023
Bernardo Silva and Manchester City are patient
According Report, bernardo silva would only be focused on the Champions League final between Manchester City and the'Inter lnext June 10. For this reason, silva has not yet responded to the said offer from PSG. Whether it's the player or the Mancunian club, both parties would wait until the end of the season to make a decision.