Advertisement
Football – Mercato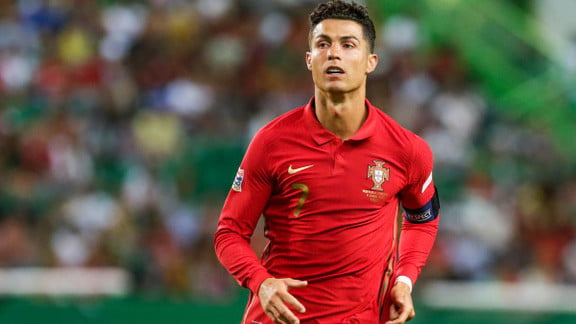 After a complicated season on the collective level, Cristiano Ronaldo would not be sure to want to continue the adventure at Manchester United. The Portuguese international is reportedly looking for a base, and Jorge Mendes has already offered his services to several clubs, including AS Roma. However, if his former teammate Daniele Rugani has heard these rumors, he does not know more about it.
The future of Cristiano Ronaldo is uncertain. After 3 seasons at Juventusthe Portuguese international has made a comeback to Manchester United during the last summer transfer window. However, the results of Red Devils were not convincing, and the latter failed to qualify for the Champions League. At 37, the five-time Ballon d'Or could therefore be tempted by a departure, and his agent Jorge Mendes would have, among other things, offered his services to AS Roma, according to Sports1. Rumors about which the former teammate of Ronaldo, Daniele Ruganihas no information.
Mercato: Tuchel, transfer … The truth comes out in the soap opera Cristiano Ronaldo https://t.co/qxuk62XuTE pic.twitter.com/uL4uiDXFaM

— 24hfootnews (@24hfootnews) June 26, 2022
"I was told that, but I don't know if it's true or not"
During the padel event, Lo Aiuto il Mayer, Daniele Rugani was asked about the transfer rumors of Cristiano Ronaldo at theAS Roma. However, the Italian international will have no information on this subject, even if he has heard of it, as he confirms in comments relayed by TMW : "Ronaldo at Roma? I'm on vacation, I read zero news and zero everything. I've been told that, but I don't know if it's true or not. Let's see ".
Related articles
Mercato: New major announcement on the future of Cristiano Ronaldo
Mercato: A radical decision is confirmed for Cristiano Ronaldo