Advertisement
Football – Mercato – PSG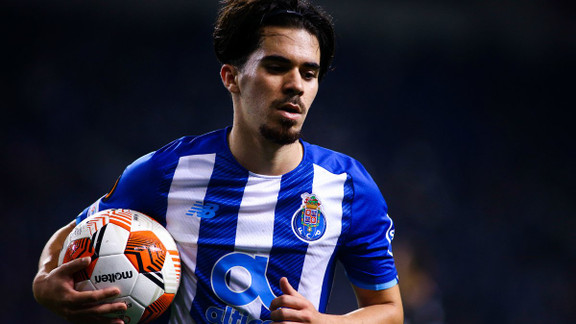 It was an open secret, it's now official, Vitinha is PSG's first official summer recruit. The Portuguese international has signed up for 5 seasons with the capital club, which spent €40m to recruit him from FC Porto. This is the first transfer of the Luis Campos era to PSG.
Arrived a few days ago at the post of football adviser to the PSG, Luis Campos had a first clear objective, namely to strengthen the midfield of the workforce which will be entrusted to Christophe Galtier. And this project is already launched since, as revealed by 24hfootnews.com, Vitinha has indeed engaged with the PSG this Thursday evening.
Vitinha, first transfer from SG this summer
Through a press release, the PSG has effectively formalized the signing of the Portuguese international. " Paris Saint-Germain are pleased to announce the signing of Portuguese international Vitinha. The FC Porto midfielder has signed a 5-year contract with the capital club "Explains the club of the capital. To secure the services of Vitinhathe PSG paid out €40m, a sum which corresponds to his release clause.
👋 𝐵𝑒𝑚-𝑣𝑖𝑛𝑑𝑜, @vitinha! 🔴 #WelcomeVitinha 🔵 pic.twitter.com/EL0xSitK5k

— Paris Saint Germain (@PSG_inside) June 30, 2022
Towards a very active transfer window?
Vitinha is therefore the first recruit of the Campos era, but probably not the last. As revealed exclusively by 24hfootnews.com, the PSG drew an offer of €10 million for Renato Sanches. The arrival of the midfielder LOSC is on the right track like those of Milan Skriniar (Inter Milano) and Gianluca Scamacca (Sassuolo). The transfer window of PSG is launched!
Related Articles
Mercato – PSG: With Vitinha and Renato Sanches, a third transfer is in preparation
24hfootnews – PSG: Campos is on target for this €70m transfer