Advertisement
Foot – Mercato – ASSE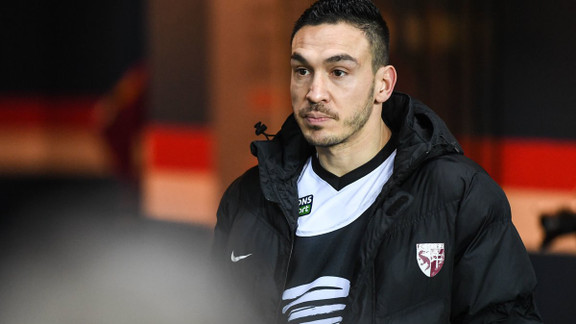 At the end of his contract with Ümraniyespor, Mevlüt Erding had appealed to ASSE, offering his help. Aged 35, the Turkish international was waiting for the response from Saint-Etienne officials. This one would have arrived and it would not have delighted the player. Sports coordinator of the Greens, Loïc Perrin would have decided not to follow up on this proposal.
At 35, Mevlüt Erding is looking for a new challenge. " I am out of contract with my club in Turkey (Ümraniyespor). I helped him all season to move up to D1 but football is so cruel. With my know-how, in matches and in training, I managed to raise the club to D1. And at the end of the season, my contract was not extended. It took a toll on my morale." entrusted the player a few days ago. Frustrated, he looks for a last challenge before hanging up his crampons: At the moment I am in a club. I prepared all summer. I don't feel like quitting, but if nothing works for me, I'll quit ". One of the few challenges he might be interested in is Saint Etienne. Passed by ASSE between 2013 and 2015, Erding offered his services to the Saint-Etienne club, relegated to Ligue 2.
Transfers – ASSE: Even in Ligue 2, ASSE can hit hard on the transfer window https://t.co/9d6ex7cYSB pic.twitter.com/temFOpnEQK

— 24hfootnews (@24hfootnews) June 25, 2022
Perrin refuses Erding's proposal
"To be honest, I expressed my desire for Saint-Etienne because it is a legendary club, a club apart, which needs players like me to make the link between the players and the coach, to show the greatness of the club. I say this with modesty. I haven't had any news lately, I'm really disappointed. It pains me to see this great French club in Ligue 2. I told Loïc Perrin (ASSE sports coordinator, editor's note) that I could come back for free. I just want to see Saint-Etienne at the top "had confided the former player of the PSG, always at the microphone RMC. But last Friday, Erding finally got a response from Loic Perrinsports coordinator Greens. According to information from Holy Inside, the decision-maker allowed himself a few days of reflection before giving his decision to Erding. Finally, the head of the Saint-Etienne training would have contacted the player, last Friday, to announce to him that he refused his proposal. Free of any contract after his departure Umraniyespor, the 35-year-old centre-forward will not engage with theASSE. The attacker will have to look for another solution. Otherwise, he would have to draw a line under his long career.