Advertisement
Foot – Mercato – ASSE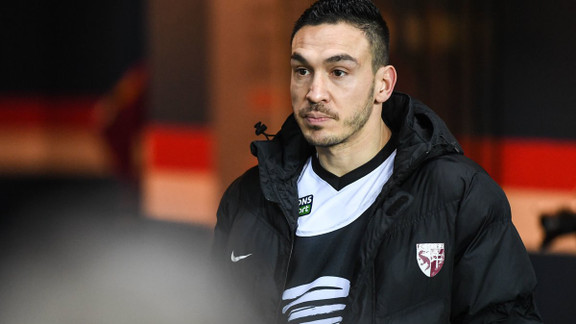 Relegated to Ligue 2, AS Saint-Etienne will seek to strengthen itself at a lower cost. With this in mind, Mevlut Erdinç has offered his services and discussions are said to be underway for the return of the Turkish striker who would claim around €10,000 per month.
Passed by theAS Saint Etienne between 2013 and 2015, Mevlut Erdinc (35), now without a club offered his services to Loic Perrin. " To be honest, I expressed my desire for Saint-Etienne because it is a legendary club, a club apart, which needs players like me to make the link between the players and the coach, to show the greatness of the club. I say this with modesty. I haven't had any news lately, I'm really disappointed. It pains me to see this great French club in Ligue 2. I told Loïc Perrin (ASSE sports coordinator, editor's note) that I could come back for free. I just want to see Saint-Etienne at the top ", he confided to RMC Sports.
24hfootnews – ASSE: A former PSG striker is ready to come https://t.co/5JXZv0GMt3 pic.twitter.com/6OUgmCKgTV

— 24hfootnews (@24hfootnews) June 23, 2022
Mevlut Erdinç offered his services well
And the Greens would be fixed concerning the conditions of the return of Mevlut Erdinc. Indeed, according to information from Holy Inside, the Turkish striker is claiming a gross monthly salary estimated at €10,000, with no signing bonus. Requirements that seem to be within the chords ofASSE. The former striker PSG now waiting for a response. It probably is Laurent Battles Who will have the last word.
Related Articles
24hfootnews – PSG: Campos tackles a big transfer, Mbappé valid
24hfootnews – PSG: The truth comes out about Campos' interest in this former titi