Advertisement
Football – Mercato – OM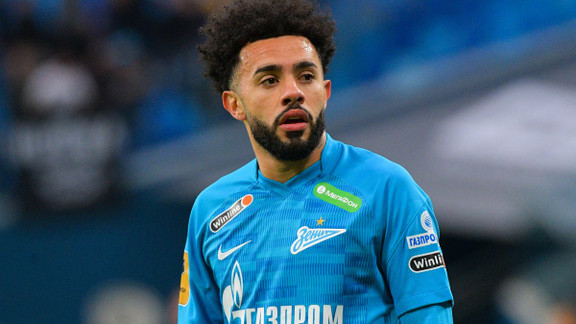 Determined to accelerate on the transfer market after a second successful passage in front of the DNCG, OM would be interested in Claudinho (25 years old). The Brazilian attacking midfielder had a very good season with Zenit Saint-Petersburg after which he was voted best player in the Russian championship. And Javier Ribalta knows him well since he was the one who recruited him at Zenit.
Jorge Sampaoli gets impatient. Indeed, the Argentinian technician is impatiently awaiting the arrival of new reinforcements within his workforce, which is not yet the case. On the other hand, the group ofOM has already weakened with the departure of Boubacar Kamara or the return of loan from William Saliba to Arsenal, and no recruits arrived to compensate for these departures. A worrying situation as the Marseille club snatched their qualification for the group stage of the next Champions League. Jorge Sampaoli therefore hopes to have reinforcements quickly to densify its workforce and not to make up the numbers in C1. However, everything should speed up in the next few days since theOMwhich has the financial windfall promised to clubs qualified for the Champions League, succeeded in its second passage in front of the DNCG.
Claudinho is the MVP of the season 🇧🇷He was number one in voting by captains and manahers of #RPL clubs, sport media representatives, MATCH PREMIER commentators and Russian team coach Nikolay Pisarev#Zenit pic.twitter.com/pydMjOfm4X

— Russian Premier Liga (@premierliga_en) June 16, 2022
Claudinho in the sights of OM?
And the tracks are multiplyingOM ! A new one has just been added to this list. Indeed, according to information from Mauro Cezarjournalist for UOLthe Marseille club would be interested in claudinho (25), voted best player in the Russian league this season. Able to dynamite his left lane, the former player of corinthians could thus compensate for the known failures with Luis Henrique and Konrad de la Fuente, two wingers who have never confirmed their qualities in Marseille. It must be said that it is Javier Ribaltanew director of football of theOMwhich had attracted the Brazilian to Zenit Saint-Petersburg a year ago for 12M€ from RB Bragantinobrazilian club of the galaxy Red Bull. He would therefore like to do it again, but the competition is fierce since theAS Roma is also in on it and the Zenith should be greedy for the transfer of one of its best players, author of 10 goals this season. Despite everything, the geopolitical context could favor OM in this case since several foreign players are seeking to leave Russia, which is suffering heavy sanctions from Europe after its invasion of Ukraine.
Related Articles
24hfootnews – OM: Big clue dropped on the next transfer from Longoria?
Transfers – OM: For this French international, it's now or never