Advertisement
Football – Mercato – PSG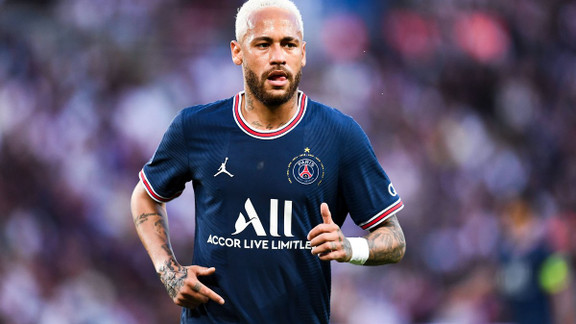 This summer, Neymar would no longer be guaranteed a future at PSG. During his last outings, Nasser Al-Khelaïfi has been quite evasive about the future of the Brazilian star. In the meantime, FC Barcelona are said to be on the lookout and keeping tabs on the 30-year-old. But for the moment, the Catalan club would not think of bringing Neymar back, favoring another track.
" Beyond the Neymar rumors, everyone has to give their all or they'll have to leave Nasser Al-Khelaïfi confided in an interview with the Gazzetta dello Sport about the future of Neymar. The half-hearted transition from the Brazilian to PSG – sometimes adored by the supporters, sometimes criticized for his lifestyle and his recurring injuries – could well get the better of him in the capital. The 30-year-old player is obviously no longer guaranteed to have his place in the project of the PSG for next season and could therefore pack his bags this summer. Neymar has therefore already been linked to a few clubs including the FC Barcelona. However, the Barca wouldn't think too much about getting his old gem back just yet.
🚨"El BARÇA está CENTRADO en LEWANDOWSKI".👐"Ahora mismo, NO contemplated la opción NEYMAR".🔵🔴Information from @10JoseAlvarez en #ChiringuitoNeymar. pic.twitter.com/1XjYUAok0C

— El Chiringuito TV (@elchiringuitotv) June 22, 2022
Barca are fully focused on Lewandowski at the moment
According to information fromThe Chiringuitothe FC Barcelona would have offered to Neymar insofar as the latter wishes to leave the PSG this summer. For its part, the club of the capital would have fixed its price at 50M€ but would be able to negotiate in order to be able to find common ground. On the other hand, the FC Barcelona – who tried to win the Brazilian back in 2019 – wouldn't really consider a return from Neymar this summer so far. The blaugrana formation would be fully focused on the transfer of Robert Lewandowski. Nevertheless, the Bayern Munich would give a hard time to the management of the FC Barcelona, the Bavarian team not really being in favor of a transfer of their 33-year-old striker. At the moment T, returning to Catalonia would not be possible for the 30-year-old star. But in case of failure with Robert Lewandowskiwe imagine that the FC Barcelona could come back to the charge for Neymar. In the meantime, other teams would be on the lookout. According to goal, Newcastle would be the only team able to welcome the Brazilian given his colossal means. But the player would like to play in the Champions League. A future among Magpies therefore seems strongly compromised. The Juventusshe would have been kept informed of the situation of Neymar and could also try his luck according to SPORT. Case to follow.
Related Articles
24hfootnews – PSG: Tracked by Qatar, Zidane breaks the silence and gives his answer
24hfootnews – PSG: A good clue revealed in the soap opera Lewandowski?