Advertisement
Football – Mercato – PSG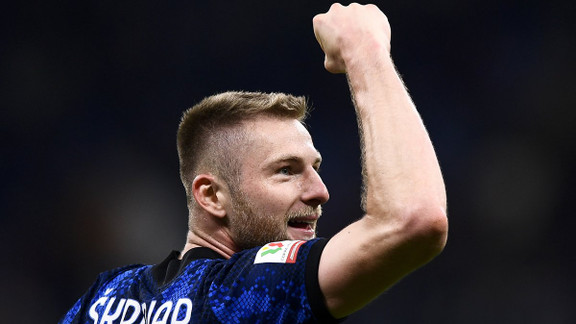 Very active behind the scenes since his arrival at PSG, Luis Campos has not yet completed any official transfer. However, this should change this week since several files should be settled, like that of Milan Skriniar. PSG and Inter Milan plan to speed up their negotiations in the coming days. The outcome is imminent. Just like for Vitinha.
Behind the scenes, the transfer window PSG is accelerating. In effect, Luis Campos is active on various files that he hopes to complete soon, with one priority: the appointment of a new coach. The discussions between the club of the capital and Mauricio Pochettino continue in order to find an agreement for the termination of his contract which runs until 2023. And his successor is in the waiting room. As revealed exclusively by 24hfootnews.com, Zinedine Zidane will not be the new coach of the PSGin contrast to Christophe Galtier. Although nothing is official at the moment, the arrival of the coach of theOGC Nice is taking shape, so much so that according to information from Nice morning, he will not even be at the resumption of training for the Aiglons. In the process, the transfer window should come alive.
🚨 According to La @Gazzetta_it, #PSG's latest proposal for Skriniar is 60M€+Draxler. Offer refused by Inter who are still waiting for 70M€. The two clubs will meet again the week after @FabrizioRomano 📝🔽 @24hfootnews https://t.co/qZpBbT9Cml

— Arthur Montagne (@Arthur_Montagne) June 27, 2022
Everything is accelerating for Skriniar and Vitinha
Indeed, the week promises to be very hot in PSG who could formalize two transfers in the coming hours. According to The Gazzetta dello Sportthe club of the capital has thus transmitted an offer to theInter-Milan for Milan Skriniar. It amounts to 60M€ + Julian Draxler. But this does not suit the Lombard club which rejected this proposal. However, new discussions are to be expected very quickly and the next meeting could even definitively record the transfer for an amount of around €70m, bonus included. It must be said that, as explained by the Corriere dello SportInter have budgeted for a very big sale and have decided that it will be Milan Skriniar. The Nerazzurri must find €80 million in order to balance their accounts before June 30, the closing date of the accounting year for the 2021-2022 season. In addition to the Slovak defender, theInter-Milan should sell Andrea Pinamonti at theAtalanta for just over €10 million. Therefore, the transfer of Milan Skriniar must be completed before June 30, like that of Vitinha. Oh Jogo indeed reveals that the FC Porto wishes to sell his midfielder before the end of his financial year in order to achieve his objective, namely a surplus of €80m. For this, the Lusitanian club is counting on the €40m from the transfer of Vitinha. In other words, things should move in the next few hours on the side of the PSG.
Related Articles
Transfers – PSG: Luis Campos draws a big offer on the transfer window!
24hfootnews – PSG: Qatar and Luis Campos are preparing a big operation