Advertisement
Football – Mercato – PSG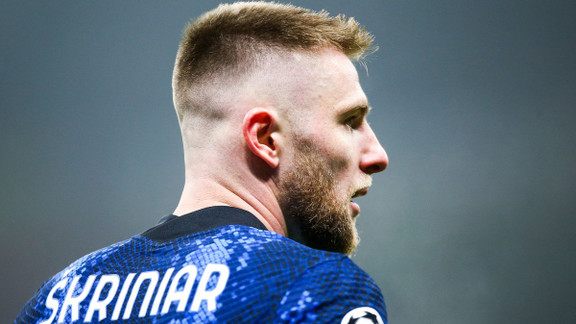 Awaiting the formalization of the appointment of Christophe Galtier on the PSG bench, Luis Campos is working behind the scenes to strengthen the Parisian workforce. No recruit has been announced so far, but everything should quickly settle down since next week, the new PSG football adviser has planned to take action in several hot files.
What will be the face of the new PSG ? The question deserves to be asked since Nasser Al-Khelaifi recently announced that it wanted to put an end to the policy implemented by QSI for several years, which consists of recruiting stars, sometimes on the decline. In this perspective, several movements are expected and these are Luis Campos and Antero Henrique who will have the difficult task of remodeling the Parisian workforce. The first was appointed football adviser to the PSG while the second, who has not officially been inducted into the Paris organization chart, will be in charge of sales. For the moment, no transaction has been completed by this duo. It must be said that the negotiations for the dismissal of Mauricio Pochettino are currently blocked, which forces his announced successor, Christophe Galtier, to wait before the formalization of his induction. Therefore, it also leads to paralysis in the transfer market. But everything should soon accelerate.
🔥 EXCLUDED @24hfootnews 🔥 PSG has just offered 10 M€ to LOSC for Renato Sanches! Discussions are continuing between the two clubs, LOSC is hoping for a higher amount. But the positions are getting closer. And above all, Renato Sanches wants to come to Parishttps://t.co/h9tplWoeBr

— Alexis BERNARD (@AlexisBernard10) June 24, 2022
Decisive week for PSG
Indeed, several pieces of information confirm that the PSG could announce its first signings next week. To start with Vitinha. The transfer of the Portuguese international is complete and all that is missing is the formalization which now seems imminent according to In Bola. But the PSG shouldn't stop there. Indeed, according to information from RMC Sportsthe TV series Renato Sanches could also see a significant advance at the start of the week. As revealed exclusively by 24hfootnews.com, the PSG drew a first offer estimated at €10m for the Portuguese international and discussions with the LOSC will therefore accelerate in the coming hours. Another burning issue, that of Milan Skriniar. The player of theInter-Milan is one of the priorities of Luis Camposand while the positions are still distant regarding the price of the transfer, a crucial meeting would be scheduled for midweek, still according to RMC Sports. Until then, the PSG offers €50m for the Slovak international, while theInter-Milan claims 80 million euros. A common ground will therefore perhaps be found in the coming days. Whatever, Luis Campos should be very busy next week.
Related articles
24hfootnews – PSG: Should Luis Campos try Cristiano Ronaldo?
24hfootnews – PSG: Campos' decision for this transfer at 45M€