Advertisement
Football – Mercato – PSG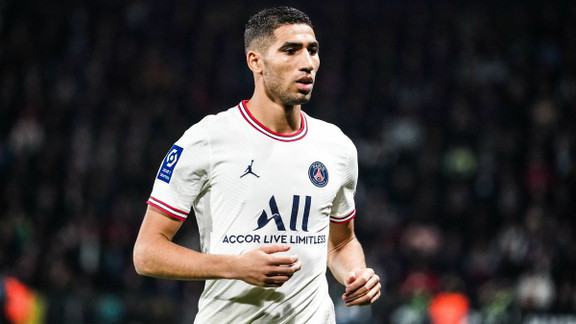 A year ago, PSG made a huge move by picking up Achraf Hakimi from Inter Milan. Considered one of the best at right-back, the Moroccan had a mixed first season in Paris. What to give rise to some rumors about his future. Should we then fear a departure from Achraf Hakimi in the coming weeks?
Today, Achraf Hakimi is therefore a player of the PSG. Arrived from theInter-Milan, the Moroccan has thus come to settle the questions at the right-back position. With one of the best, the capital's club is therefore well armed, even if the Parisian's season has had its ups and downs. A jagged exercise that could open the door to a possible departure. In any case, some rumors have appeared on this subject. Indeed, already interested last summer in Hakimi, chelsea would always be in the game to afford the now player of the PSG.
Mercato – PSG: After Campos, Hakimi takes action for the transfer of Skriniar https://t.co/obvU31Z4n6 pic.twitter.com/TcNMyCRvNm

— 24hfootnews (@24hfootnews) June 24, 2022
A future… at PSG
As a reminder, Ashraf Hakimi is now under contract until 2026 with the PSG. A year after his arrival, could he already leave? According to information from goal, The answer is no. As the British media explains, this should not happen. Hakimi should therefore remain PSG where it could have an important role in the scheme of Christophe Galtierthe next coach of the French champions.
Related Articles
Mercato – PSG: Campos has completed his first transfer, a €70m rookie is coming
Mercato: Tuchel, transfer … The truth comes out in the soap opera Cristiano Ronaldo