Advertisement
Football – Mercato – PSG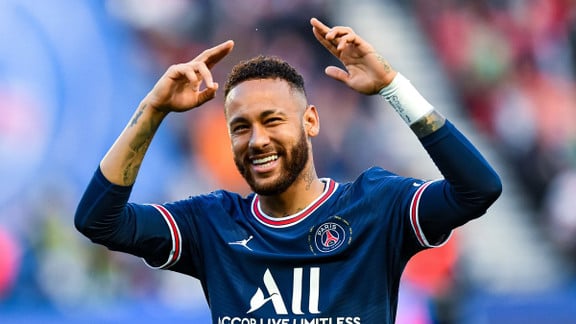 The tone is rising between PSG and Neymar. After the announcements of Nasser Al-Khelaïfi, which very seriously suggest that the Brazilian number 10 will not necessarily be retained this summer, the entourage of the former FC Barcelona winger is stepping up and ensures that he is not thinking from. A clash could therefore quickly occur.
Recruited for 222M€ in 2017, Neymar has chained disappointments in recent seasons. Singled out for its healthy lifestyle and lackluster services, number 10 of the PSG could well be the victim of the renewal desired by Nasser Al-Khelaifi for the capital club's new project. " What I can tell you is that we expect all players to do a lot more than last season. Much more ! They must all be 100%. Obviously, we weren't good enough to go far. For next season, the objective is clear: to work every day at 200%. Give everything we have for this jersey, give the maximum and we will see the result. We have to become humble again. You have to change to avoid injuries, suspensions and fouls that turn a game upside down. We stop saying: "We want to win this and this and this". We are building. You have to discipline yourself, on and off the pitch. Whoever wants to remain in his comfort, who does not want to fight, he will stay aside. And you have to create a real team, find a real collective spirit. This will be the mission of the new coach. We want players who are proud to represent PSG and ready to fight every day ", assured the president of PSG in the columns of the Parisianbefore adding a layer to MARCA. " You can't talk about these issues in the media, some will come and some will go, but these are private negotiations. », added Nasser Al-Khelaifi. Words that do not please the clan Neymar.
Mercato – PSG: Barcelona has decided for the return of Neymar https://t.co/b1jJbq6DrG pic.twitter.com/78Qy3vOsH4

— 24hfootnews (@24hfootnews) June 23, 2022
The Neymar clan strikes back
In effect, THE TEAM contacted relatives of Neymar who explain that Al-Khelaïfi's words are very harsh. Neymar is motivated by the Parisian project and wants to contribute to it. He does not intend to leave the capital. " According France Blueclan Neymar even let the PSG that he was very unhappy with the releases of Nasser Al-Khelaifi. historical agent of Neymar, Wagner Ribeiro has also added a layer to goal : " Neymar has a dream: to win the Champions League with PSG. Despite all the rumors about a possible departure, he is very motivated and won't stop until he achieves his goal. Of course he likes it. With each passing year, Nasser Al Khelaïfi (President of PSG) improves the team in all areas. They have just completed the training center, which will be one of the best in the world. And now he wants to have the best French players at PSG. Therefore, the positions clearly diverge. While in 2019 it is the PSG who had retained Neymar against his will. This summer, it's the opposite. It remains to be seen whether or not this will end in a clash, especially since Luis Campos would intend to set up a loft with undesirable players.
Related Articles
24hfootnews – PSG: Should Henrique and Campos sell Neymar?
24hfootnews – PSG: New decisive meeting for the transfer of Paul Pogba