Advertisement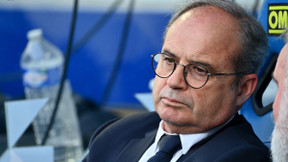 Advertisement
Advertisement
Advertisement
The transfer window is fast approaching and PSG already seems to be very active. Behind the scenes, Paris Saint-Germain would prepare a surprise contract extension: that of Sergio Rico.
On July 6, 2022, PSG formalized the contract extension ofAlexandre Letellier. And while Keylor Navas risk of making his loan return from Nottingham forestit would seem that the Paris Holy–German be ready to shield another goalkeeper according to the noises of corridor in Spain.
An extension for Sergio Rico at PSG?
Report review the file Sergio Rico this Friday. According to information collected by the journalist Matteo MorettoTHE PSG would seriously consider offering a new contract to Rico. The Spaniard's current lease will expire on June 30, 2024.
PSG: A terrible announcement falls, Galtier is preparing a surprise https://t.co/a45cR09zdH pic.twitter.com/xyeIXUoneR

— 24hfootnews (@24hfootnews) May 26, 2023
The parties discuss it
And although Sergio Rico does not have a significant playing time, the PSG may well make him an offer to extend his contract. The various parties involved in the operation are currently at work to bring this file to a successful conclusion. It remains to be seen what the outcome of the soap opera will be. Rico and if the PSG will go to the end of his idea given the number of guards he already has at his disposal.