Advertisement
Football – Mercato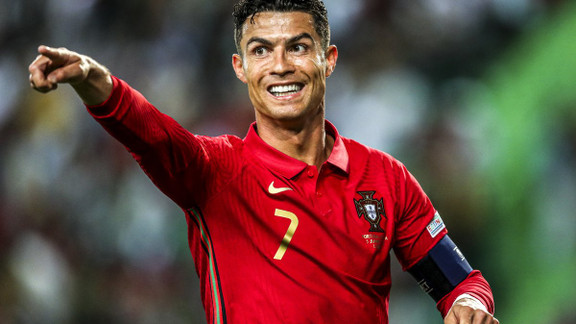 The future of Cristiano Ronaldo is one of the hot issues of the moment. And for good reason, the five-time Ballon d'Or would like to leave Manchester United this summer and Jorge Mendes would work to find him a way out. Several destinations would also be considered for the Portuguese star whose soap opera is taking on a very large scale.
Back to Manchester United last summer, Cristiano Ronaldo had taken care of his debut by doing what he does best, namely scoring goals. However, everything quickly calmed down since the Red Devils chained disappointments to the point of finishing only in sixth place in Premier League. Consequently, the Mancunians will not play in the next Champions League, which is annoying Cristiano Ronaldo who would also not be convinced by the arrival ofErik ten Hag on the bench of the North of England club. Consequently, one year from the end of his contract, the fivefold Ballon d'Or would once again like to change air. With this in mind, several options are beginning to emerge and Jorge Mendes is at work.
Mendes offers CR7 to Roma and Bayern
Thus, according to information from Sports1the famous agent of Cristiano Ronaldo would have started the Bayer Munich who will probably look for a successor to Robert Lewandowski. And that's not all since Jorge Mendes would also have activated his networks that lead to… theAS Roma. Jose Mourinho would thus have been probed to have again under his orders Cristiano Ronaldo. Fabio Petruzzi, a former AS Roma player (1989-2000), also confirms this information. " I know with certainty from a very accredited person who works in the world of football that AS Roma are trying by all means to take Cristiano Ronaldo, there would be some details to file, especially on the rights to the image. CR7 will leave Manchester United ", he confides to Retest. Despite everything, AS Roma is not qualified for the next Champions League, which could represent a brake for Cristiano Ronaldo.
🎙️ #Petruzzi a #Retesport🟡🔴 "So per certo da una persona molto accreditata che lavora nel mondo del calcio che la #Roma sta provando in tutti i modi a prizeere #CristianoRonaldo, ci sarebbero dei dettagli da imare, soprattutto sui diritti d' immagine. CR7 lascerà lo United" pic.twitter.com/GwgIMQIXCD

—Retesport 104.2fm (@ReteSport) June 24, 2022
A bluff with Chelsea or a surprise return to Sporting?
And that's not all according to The Athletic, Jorge Mendes would also have probed Todd Boehlynew owner of chelseabefore mentioning a transfer of Cristiano Ronaldo. But Julien Laurensjournalist ofESPN based in England, does not believe it. " I don't believe it for a second. Todd Boehly and Jorge Mendes met for lots of other things, including getting to know each other. The new owner gets to know this environment. I don't see Tuchel working with Ronaldo or Chelsea paying a transfer fee. On the other hand, it is true that the situation is uncertain in Manchester. Because it bothers him not to play the Champions League. The Mendes camp has been slick with reporters, leaking that Ronaldo was worried about recruitment. These are signals, which do not deceive ", he assures theAfter Foot on RMC. Finally, a last option is revealed by The Sun. The British media indeed assures that a return to Sporting CP cannot be excluded. Anyway, the soap opera CR7 already in full swing.