Advertisement
Football – Mercato – PSG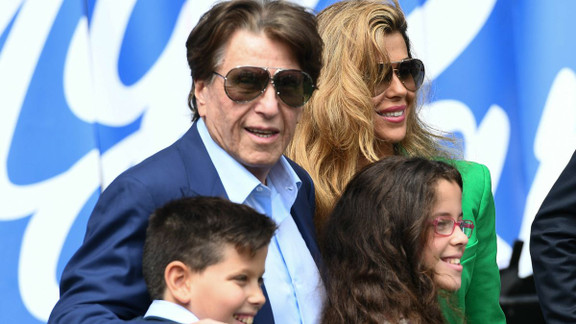 Currently busy with the transfer of Robert Lewandowski, Pini Zahavi must also manage the Neymar case, no longer really desired at PSG. And while the agent is discussing with FC Barcelona for the Bayern Munich striker, he would also have slipped the Brazilian's name to the Blaugrana. Should we then expect a return of Neymar to Barça?
Between the PSG and Neymar, the story could end there. Indeed, arriving in 2017 for a record amount of €222m, the former FC Barcelona would no longer be unanimous on the side of Qatar today. The door is thus opened for the transfer of Neymar, but remains to find a taker, which is not easy. While there was talk of a loan Juventusso the idea of ​​a return to the FC Barcelona comes back to the table again.
24hfootnews – PSG: First complications in sight for the sale of Neymar https://t.co/kZa7fvWAfP pic.twitter.com/dYKVv6HBhe

— 24hfootnews (@24hfootnews) June 23, 2022
"Barça received calls…"
Between Neymar and the FC Barcelona, the flame could thus be rekindled. Leaving in 2017, the Brazilian could return to Catalonia. Pini Zahavi would work for it anyway. Indeed, on the set ofThe Chiringuito, Jose Alvarez dropped : " Barça received calls from intermediaries from PSG and Pini Zahavi, whose relationship is good with Laporta, to let it be known that for negotiable €50m, Neymar could be recruited. Neymar would welcome a return to Barça. If he does not continue at PSG, this is the only option he would study ". Nevertheless, the FC Barcelona today would not be interested in Neymargiving priority to Robert Lewandowski.
Related Articles
24hfootnews – OM: Longoria thinks of a former Barça star
24hfootnews – OM: Pablo Longoria wants to make his market in Serie A