Advertisement
Football – Mercato – OM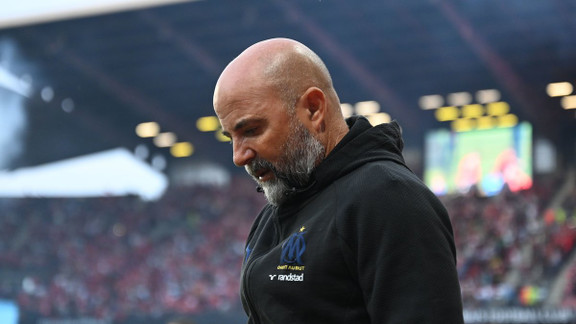 Under contract until June 2023, Jorge Sampaoli seemed on track to extend his lease and begin a second full season at OM. However, the Spanish press has completely revived this file by announcing that the Pelado was beginning to worry about the start of the transfer market for Pablo Longoria. But will Sampaoli really leave OM?
Arrived on the benchOM a year and a half ago, Jorge Sampaoli had never stayed so long at a club. Given its unpredictability, the future of Pelado however, made people talk at the end of the season. It must be said that at a press conference, Jorge Sampaoli cast doubt on his future. " I don't know if I'll be there or not next season, I'm not thinking about it for the moment. The real question is why do we want to be in the Champions League next season? For the money or to be competitive? You have to be clear and sincere, it's more important than the project, the coach or the president. Because from there, the project will be decided based on its bases. The resources must match the capabilities of the club. If we only want to go to C1, it doesn't make sense. You have to know what type of team you can have to represent well in this competition. You have to create a team for this competition, that's what the big clubs do. We have to be clear about what we want in the Champions League ", he assured. A hell of a push to his direction.
A big doubt for the future of Sampaoli?
Despite everything, with the euphoria of qualifying in Champions League, Jorge Sampaoli had obviously banished his doubts. But it didn't take long for them to resurface. Indeed, according to information from ASthe Argentinian technician would raise serious questions about the capabilities of theOM to strengthen this summer on the transfer window and would already be impatient when the Marseille club has seen Boubacar Kamara who got involved with AstonVilla. And his successor still seems far from having signed. A situation which would therefore have revived the doubts of Jorge Sampaoli who would again wonder about his future, fearing not to have a workforce capable of allowing him to obtain results in the Champions League. The coach of theOM was perhaps reassured by the verdict of the DNCG which issued a press release to announce that " no action has been taken against the club ". It remains to be seen what this will trigger in the transfer market.
Do you think Sampaoli will leave OM?
Survey
Mercato: Will Jorge Sampaoli leave OM?
Related Articles
24hfootnews – OM: Confirmation falls for a nice shot from Longoria in England
24hfootnews – PSG: With Neymar, the clash is inevitable