Advertisement
Invited to the press before the round of 16 of the 2022 World Cup against France on Sunday, Poland striker Arkadiusz Milik revealed his plan to prevent Kylian Mbappé from expressing his talent.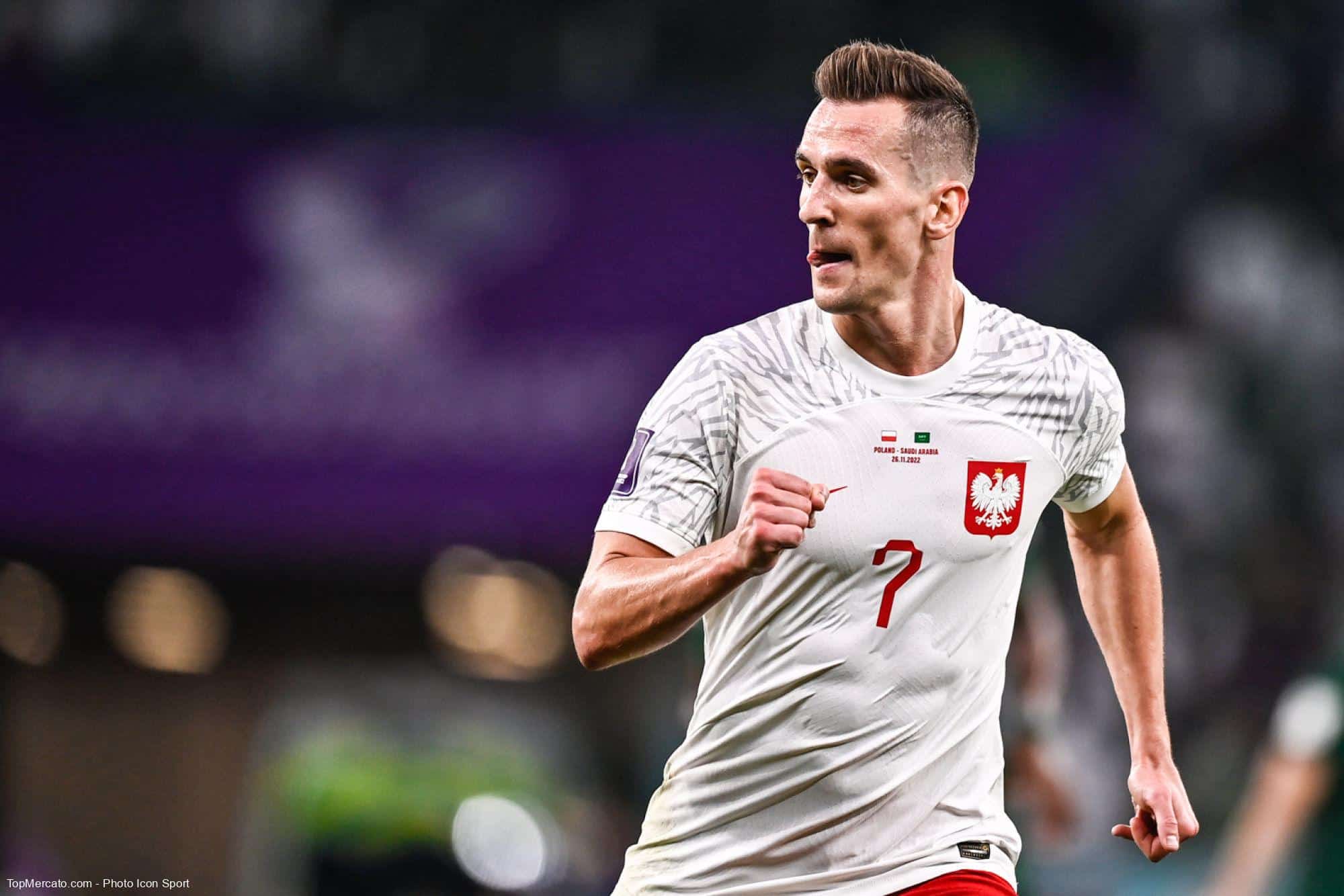 If Poland has in its ranks one of the best attackers on the planet in the person of Robert Lewandowski, France is obviously not left out. After having operated a large turnover during its last match of group D against Tunisia (defeat 1-0), last Wednesday, the French team of Didier Deschamps will again align its eleven-type against the partners of the striker of FC Barcelona, ​​​​Sunday, in the round of 16 of the 2022 World Cup. Among the highly anticipated players is Kylian Mbappé, already the author of three goals in Qatar with a first achievement against Australia (4-1) then a doubled against Denmark (2-1).
"You will need to have a scooter"
To give themselves a chance of bringing down the reigning world champions and reaching the quarter-finals, the selection led by Czeslaw Michniewicz will have to find the key to prevent the Paris Saint-Germain striker from making the difference at each acceleration. . Present this Saturday at a press conference, Arkadiusz Milik gave his opinion on the former Monegasque. For the gunner of Juventus Turin passed by Olympique de Marseille, who had the opportunity to cross his path on the lawns of Ligue 1, the mission is simple. "You will have to be fast, have a scooter to catch up with him. It's difficult against one of the best in the world. It will be necessary to have a collective spirit, a united group. No one individually will be able to stop it."
👏 MILIK alaba has MBAPPE:

🔥 "Es DIFÍCIL jugar contra uno de los MEJORES del mundo".

🙄 "El EQUIPO es muy important, porque NADIE puede PARARLO individually".#Catar2022 | #FIFAWorldCup pic.twitter.com/tiX2U71qbw

— El Chiringuito TV (@elchiringuitotv) December 3, 2022
With such a second degree, is Poland already aware that it will be impossible to thwart the plans of the 23-year-old tricolor star? Outsiders at kick-off, the Poles unsurprisingly believe in their chances, like the words of defender Robert Gumny.