Advertisement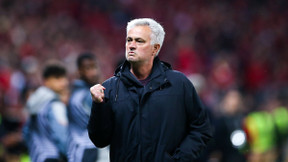 Advertisement
Advertisement
Advertisement
Could José Mourinho land at PSG? The Special One would see themselves taking up the challenge according to L'Équipe. Nevertheless, it's not in Paris Saint-Germain's plans as 24hfootnews.com have revealed. Mourinho took advantage of a press conference to take stock of his future.
As 24hfootnews.com revealed to you exclusively on April 20 and contrary to what was said in the press, Christopher Galtier will be the coach of PSG next season except cataclysm. There is talk of a possible appointment of Jose Mourinho for the succession of Galtier. 24hfootnews.com, however, told you on May 8 that there was to date no contact between the PSG And Mourinho for the simple and good reason that the club of the capital intends to continue with the French technician.
Great uncertainty at PSG, the transfer window can switch https://t.co/4eZERGGlwu pic.twitter.com/nwDtmQ2NSl

— 24hfootnews (@24hfootnews) May 25, 2023
Mourinho ready to take up the PSG challenge?
This Thursday, The Team confided that Jose Mourinho could be tempted by the challenge PSG if ever the Parisian leaders deigned to make him a contractual offer. At time T, as 24hfootnews.com already let you know, it would not be relevant. And The Team confirms this position.
Mourinho unpacks all about his future
During a press conference this Thursday, Jose Mourinho was asked by a reporter about his future and whether his continuity would be linked to the Europa League final. Here is his answer. " I only focus on the final. A little preparation for Fiorentina, but especially the final. Everything is secondary when you play an endgame. There is no reason to be optimistic or pessimistic. We just want to play the final. We have done so much to be in this final that we want to play. It will be very easy to prepare for it. I don't want to worry about the standings, or the Champions League. Only the final interests me. I hope that the Roma and Sevilla fans will have a good day in Budapest".