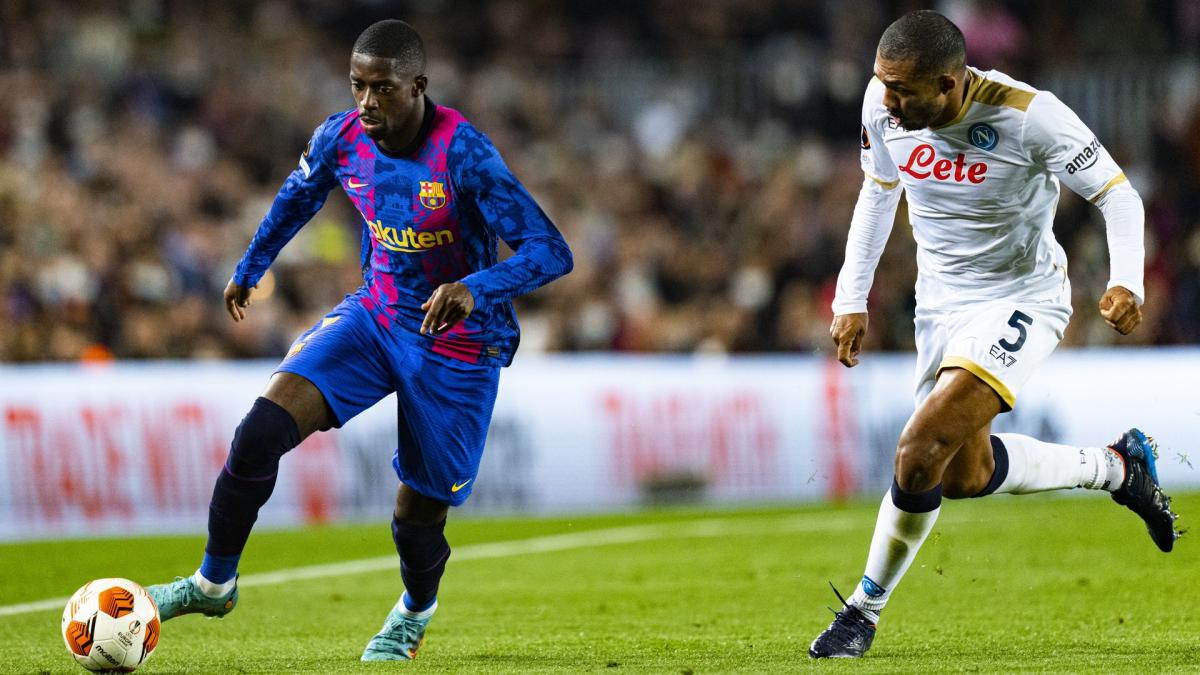 Advertisement
Advertisement
It's no secret that the nights are currently short for Nasser al-Khelaïfi. In addition to the soap opera Kylian Mbappé, which will find its epilogue this weekend, the two strong men of PSG are also on all fronts to prepare for next season. In search of a new coach to succeed Mauricio Pochettino more than ever on the start, the Qatari is in the process of drawing the contours of the future eleven of PSG which could take on a strong French accent. If Paris has done what is necessary to keep Mbappé, another world champion is hoped for in the capital this summer: Ousmane Dembélé
As we revealed to you exclusively on January 30, Paris has a verbal agreement with Ousmane Dembélé. As a reminder, PSG, which particularly appreciates the player's profile since his Ligue 1 debut in Rennes in 2015, then took matters into their own hands to carry out the discussions. And obviously, the speech of the Parisians had hit the bull's eye after several constructive exchanges since the boss of PSG had obtained a verbal agreement from the 24-year-old French international (27 caps – 4 goals) and his entourage to come to the capital. Paris had tried everything to attract him last January.
Ca discusses between NAK and Moussa Sissoko!
Yes, but now, water has flowed under the bridge since then, and the native of Évreux has achieved a breathtaking second part of the season since his reintegration into the starting eleven of Barça in February. With 13 assists in just 20 La Liga matches, Dembélé has greatly contributed to the recovery of his team in the league, allowing him in particular to snatch his qualification for the Champions League. Something to think about Joan Laporta, who had nevertheless declared in January that Ousmane Dembélé would no longer be there at the end of June. Mateu Alemany, Barça's director of football, was taking his suitcase to Marrakech to try to convince the player's agent Moussa Sissoko to extend his protege in Catalonia.
A constructive first meeting, but not really in agreement. The last meeting scheduled for this week has not yet made it possible to find common ground despite a strong desire from the French international to stay in Barcelona beyond the end of his contract scheduled for June 30. So inevitably faced with Barcelona's difficulties in generating enough cash to extend Dembélé, Moussa Sissoko has discussed with Nasser al-Khelaïfi in recent hours about the arrival of Barcelona's No. 7 in Paris, according to our information. Paris has arguments to put forward and aims to put the verbal agreement discussed last January back to the heart of the matter. It is in this sense that Ousmane Dembélé and his agent need to be reassured. With Kylian Mbappé's extension, it's already sent a hell of a strong signal. The non-extension of Angel Di Maria was also intended to leave a place in attack for Ousmane Dembélé who is the preferred choice of Nasser Al-Khelaifi for the right lane. Anyway, if PSG manages to complete this arrival, there is no doubt that it would be a very nice move …