Advertisement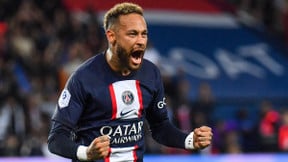 Advertisement
Advertisement
Advertisement
Neymar is expected to leave PSG in the offseason. According to the press, Manchester United are the most likely destination at the moment. Nevertheless, the Red Devils' plans don't include Neymar. Explanations.
And if Neymar were to pack up in the next few weeks? The Auriverde star's contract runs until June 2027, but neither the player nor the Parisian club would be ready to continue collaborating until then. At least that's what The Parisian, The Team And Foot Mercato have all agreed to say lately. According to France Blue, Neymar would have been particularly affected by the insults of the supporters of the PSG at his home in Bougival a few weeks ago. What make him caress the desire to go see elsewhere.
Neymar attracted to Manchester United, coup de theater
According The Teamhis fellow Brazilian Casemiro encourage him behind the scenes to join him at Manchester United. Nevertheless, Sky Sports threw a huge chill on this operation on Tuesday. The British media claims that Manchester United would see enormous marketing and economic sense in signing Neymar. But sportingly, the number 10 of the PSG would not enter into the plans of United. The trend has since been confirmed by the journalist Well Jacobsand not only.
Galtier – PSG: Surprise, a relative of Neymar revives everything https://t.co/9TYkoBPcOJ pic.twitter.com/to2FkkIAUo

— 24hfootnews (@24hfootnews) May 25, 2023
United want two attackers, but not Neymar
According to information from 90min, Neymar should not become a player Manchester United this summer. The project of the Mancunian decision-makers would certainly be to inject new blood into the offensive sector of the Red Devils, but not via Neymar. The objective seems to be to complete the recruitment of two central attackers. Neymar would not meet the criteria for Manchester United. THE PSG will have to rely on another club for the transfer or loan of Neymar…