Neymar pushed out by PSG, what should he do?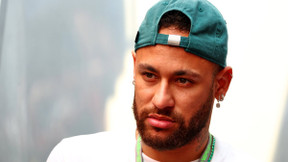 Advertisement
Like last year, PSG should try to part ways with Neymar. Although linked to the Parisian club until 2027, the Brazilian international would no longer be in the odor of sanctity within the French capital. Some teams smelled the good shot and would have come to the information. But what should Neymar do?
Neymar saw one of his friends leave the French capital. After two years of good and loyal service, Lionel Messi packed up and sped awayInterMiami. A departure, which could isolate the Brazilian a little more, far from being unanimous at Paris. A few weeks ago, some supporters of the PSG had gone to his home in Bougival to demand his departure, despite a contract that runs until 2027. Very marked by this episode, Neymar would have thought of a change of scenery during the summer transfer window. This is good since the PSG has no intention of holding him back.
Mercato: Neymar knocks on the door of a club and takes an XXL stop! https://t.co/0VuDpdnhwo pic.twitter.com/HjF8jlKzVQ

— 24hfootnews (@24hfootnews) June 9, 2023
PSG want to sell him
THE PSG would like to turn the page as soon as possible. Behind the scenes, the management is busy finding a place for him. The most likely option leads to the Premier League. Manchester United would monitor the situation, but the first contacts have been made with Chelsea. According to exclusive information from 10Sport.com, the Blues accelerated in this file and wishes to attach the services of Neymar.
Neymar wants to win at PSG
Recently, there has also been talk of an interest in'Saudi Arabiabut also of Santos. For its part, the Spanish press announces that Neymar offered his services to FC Barcelona. Information more or less denied by those around him, who confided in The Team. According to the clan Neymarhe would have no desire to leave the PSG And " thinks he has this urge now that his right ankle has been operated on". enough to reassure the PSG ? Nothing is less certain, especially since the club needs to bail out its coffers during this start of the summer transfer window.
So what do you think Neymar should do this summer? To your votes.
Advertisement