Advertisement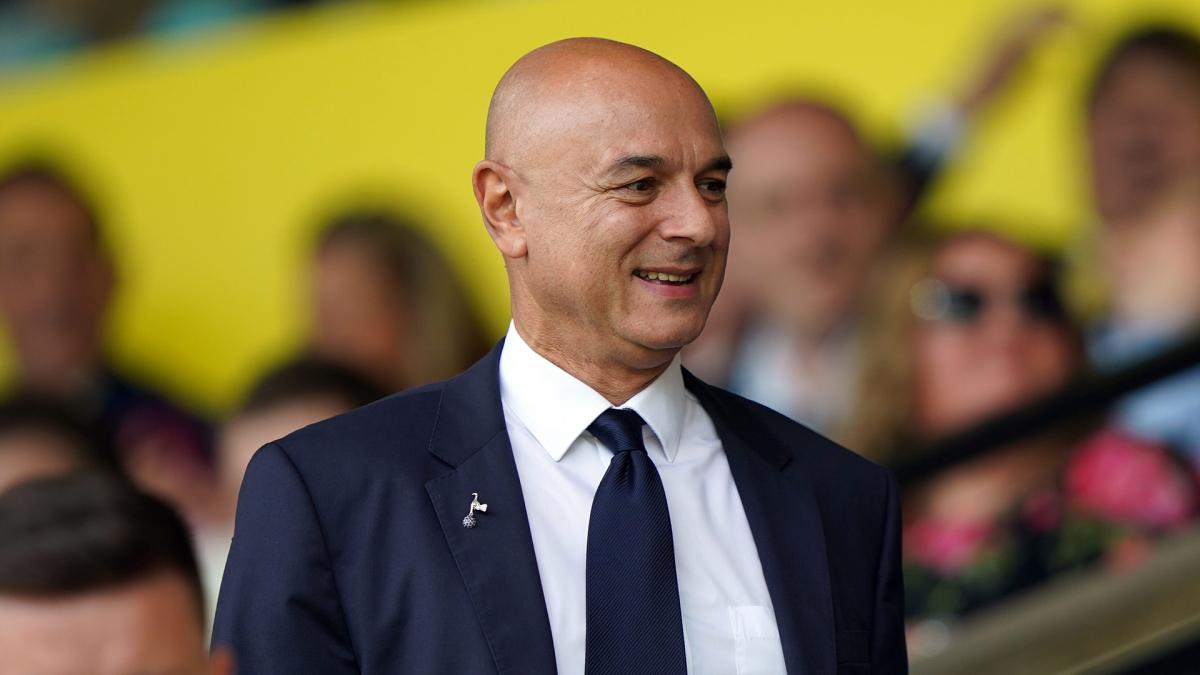 Advertisement
Advertisement
Advertisement
What's next after this ad
"It's a misfortune not to be loved, but it's an affront not to be loved anymore", admitted Montesquieu in the Persian Letters. For Tottenham, the affront is significant. Still looking for a coach capable of succeeding Ryan Mason, on the Spurs bench since the departure of Antonio Conte, the London board has a string of tiles. From Thomas Tuchel, now Bayern Munich coach to Julian Nagelsmann, predecessor of the former Parisian technician, via Mauricio Pochettino, Luis Enrique, Vincent Kompagny or even Xabi Alonso, the current eighth in the Premier League does not find a shoe for him. foot for next season.
Latest rake to date? That of Arne Slot. While the English press reported a strong interest in the coach of Feyenoord, freshly crowned Eredivisie champion, the latter finally swept away the nascent rumor. "I've heard a lot about other clubs' interest in me. I am grateful for the appreciation this expresses. But my wish is to stay at Feyenoord and continue to build on the foundations that have been laid over the past two seasons. There are no ongoing transfer talks. All talks with Feyenoord are only about a contract extension. I look forward to the new season here"ensured, as such, the Dutch coach on a daily basis Algemeen Dagblad.
To read
Tottenham: two new coaches targeted for next season
The Spurs are no longer popular on the market!
Repressed from all sides, Tottenham finds itself at the heart of criticism, at a time when Ryan Mason will have the difficult task of qualifying his men for the next Europe League Conference. At one point from Aston Villa, which receives Brighton, the Spurs no longer have their destiny in hand. "It's not a question of who is going to manage next season, the questions are much deeper. It is the general attitude and the management of the decision-makers of the club which makes this club today so uncertain and not united for anyone to enter.then regretted Ramon Vega, former defender of Tottenham at the end of the 1990s. In a comparable situation in the summer of 2021 – before Nuno Espirito Santo landed in the north of England – Daniel Levy, president of Spurs, logically finds himself under pressure.
What's next after this ad
Ensuring that the club would work tirelessly to return to the path of success after 15 years without the slightest trophy (a League Cup in 2008), the former sporting director of Scottish club Rangers FC continues, with this in mind, to scrutinize the market. According to the latest information from the English press, starting with The Sun, Tottenham would now look at Ange Postecoglou, current coach of Celtic Glasgow. While the profiles of Thomas Frank, now at Brentford, and Simone Inzaghi, Inter Milan strategist, also remain under review, time is running out and London fans are starting to lose hope…
Pub. THE
update the