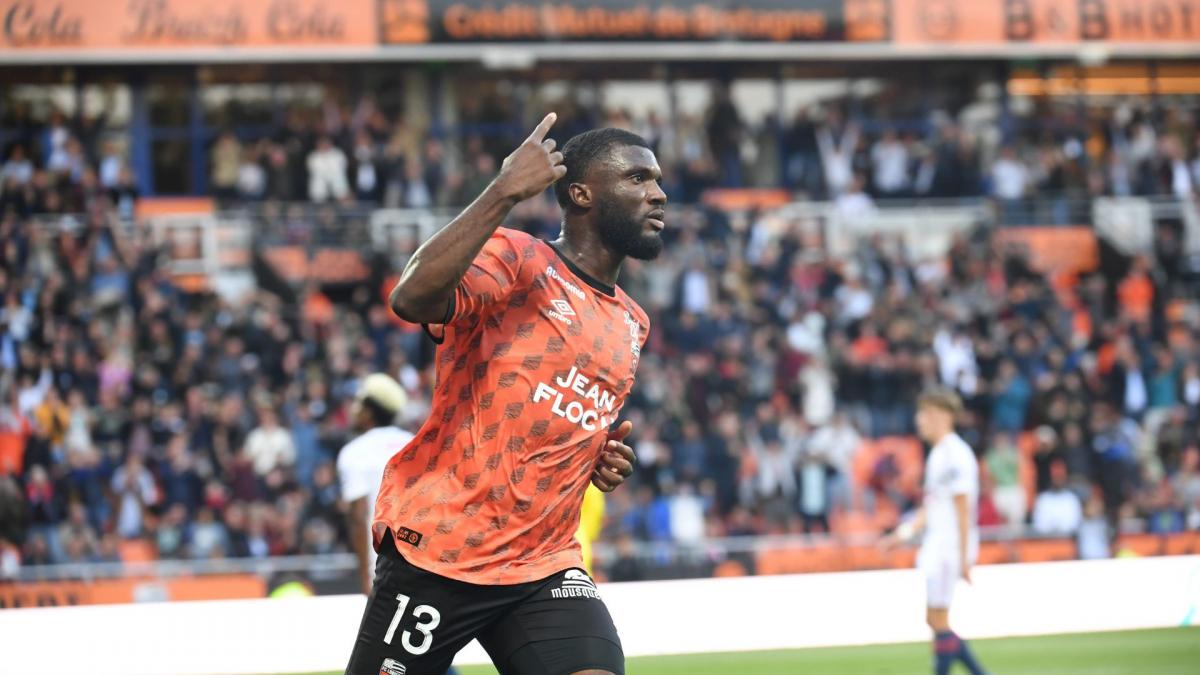 What's next after this ad
Dossier Terem Moffi, episode 7, season 4. In recent days, the Nigerian striker has been on everyone's lips. At least those of OGC Nice and OM, at least. After a successful half-season with Lorient (12 goals in 18 matches), Terem Moffi logically caught the eye of several clubs, including Le Gym. The Côte d'Azur club, which wanted to strengthen in attack, had even taken a very big lead in this file since, as we revealed to you, the club already had an agreement with the player since December 31. The latter had even been able to exchange with Didier Digard, the new coach of the Aiglons. But now Lorient had to be convinced with an interesting offer for the Hakes. And despite several offers, Nice has not yet convinced Lorient.
But now, in the meantime, Olympique de Marseille has arrived in this case. The two men from Marseille sports management Pablo Longoria and Javier Ribalta felt that Terem Moffi was a perfect profile for OM. And to overtake OGC Nice, OM decided to include Bamba Dieng, appreciated by Lorient, in the deal. A way above all to have a sufficiently solid financial package. But if the Senegalese striker of OM is ready to join Brittany and that he is even already there and has passed his medical examination, Terem Moffi's position has not changed: he still wants to join the OGC Nice. A handicapping situation for OM and which is starting to annoy the management of the Marseille club, which is nevertheless doing everything possible to bring him in, Pablo Longoria taking matters into his own hands by talking directly with the player yesterday. This could also compromise the Bamba Dieng deal.
To read
OL inquire about Wilson Isidor!
Nice makes a 5th offer
But for now, OGC Nice still can't reach an agreement with Lorient for whom selling Moffi to OM would be more economically advantageous. In this sense, the Nice management had already started to work on a plan B: Youssef En-Nesyri. The Moroccan striker who already had his agreement was waiting for the outcome of the Moffi file to find out more about his future. But OGC Nice is pushing for Moffi and absolutely wants him. According to our information, Nice has drawn a new offer in Lorient. The fifth since the start of negotiations. This offer is higher than the previous ones.
What's next after this ad
According to our indiscretions, the new offer is 20 million + 3 bonus. Nice sporting director Florent Ghisolfi was there today to try to finalize this deal. Nice is determined in this case and absolutely wants to conclude this deal despite the big demands of Lorient who do not want to sell off their best striker. And while OM is treading water in the file due to the player's will, OGC Nice wants to take the opportunity to achieve what will be one of the big shots of the transfer window in Ligue 1.
Pub. the
update the