OL: Aouar leaves criticizing the leaders
After seven seasons spent under the tunic of Olympique Lyonnais, Houssem Aouar has decided to join José Mourinho on the side of AS Roma.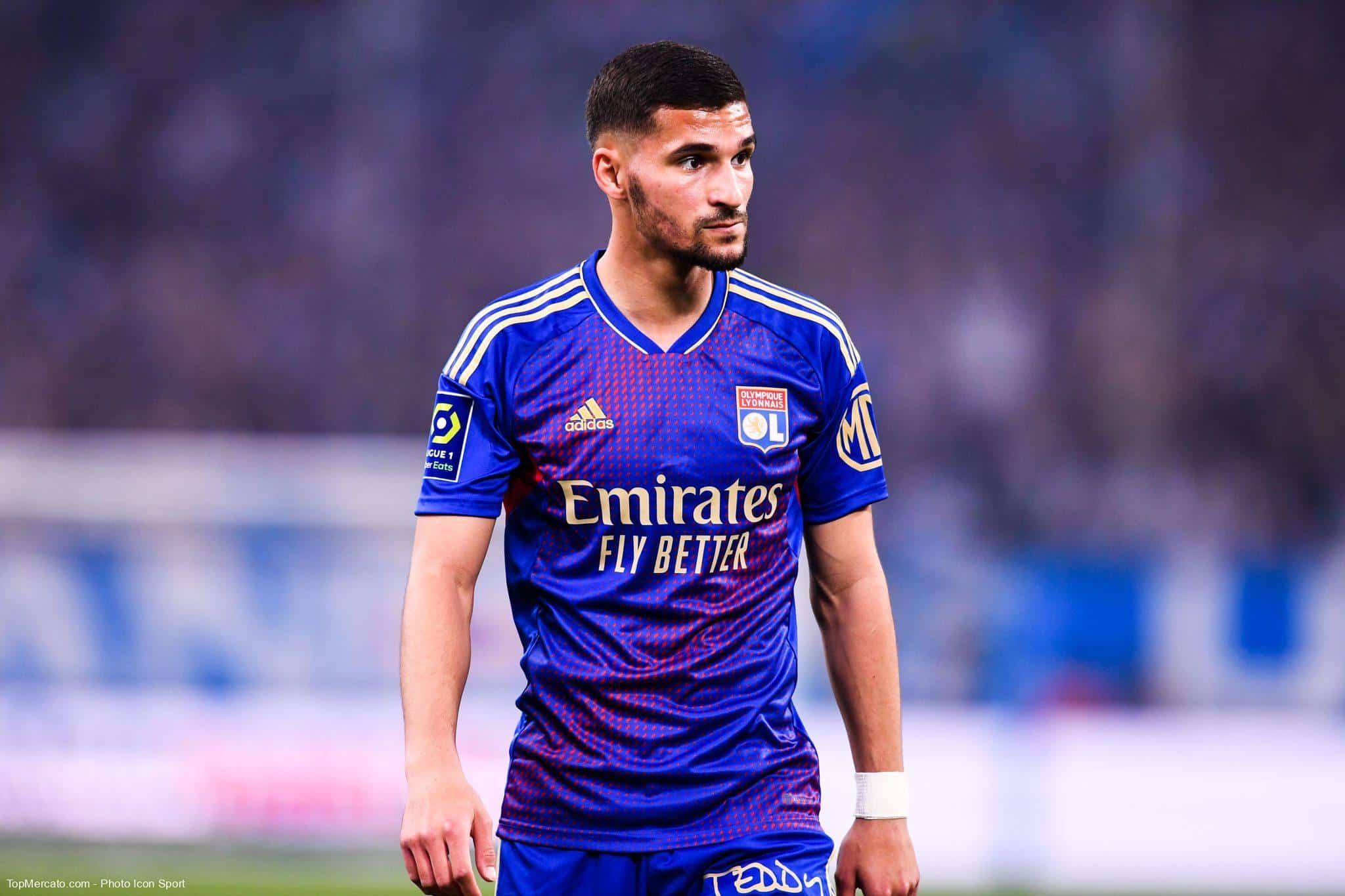 For two seasons, Houssem Aouar has failed to return to the level which allowed him to reach the France team and be elected in the best eleven of the Champions League 2020. During the campaign which has just end, the midfielder has only started six times, for a goal and an assist in all competitions. Under these conditions, a change of air seemed essential to the one who has just chosen to play for Algeria recently.
Aouar will begin a new adventure in Italy, and more specifically at AS Roma, recent Europa League finalists and who have just finished sixth in Serie A. In an open letter to Olympique Lyonnais, the player from 24 years old has expressed his attachment to the club, but still seems marked by his abortive departure in 2020.
"The day will come when the truth will eventually radiate ego wars"
"This departure, I had envisaged it much differently and much earlierreveals Aouar. It's a wish that I had already made three years ago, in 2020. But a player's wish alone is not always enough to decide his fate. My primary goal having always been collective well-being, it seemed to me healthier at the time not to dwell on the question during the season so as not to impact the good state of mind of the group. However, the day will come when the truth will finally irradiate the ego wars that have prevented any deal from being made. This transparency, I owe it to my soul as well as to my supporters. Everything in its time and everyone in its place. For now, it is with a heavy heart that I bid you farewell. I will never be able to thank you for all the love you have given me. I owe everything to this city where I was born, to its club and to our Gones."