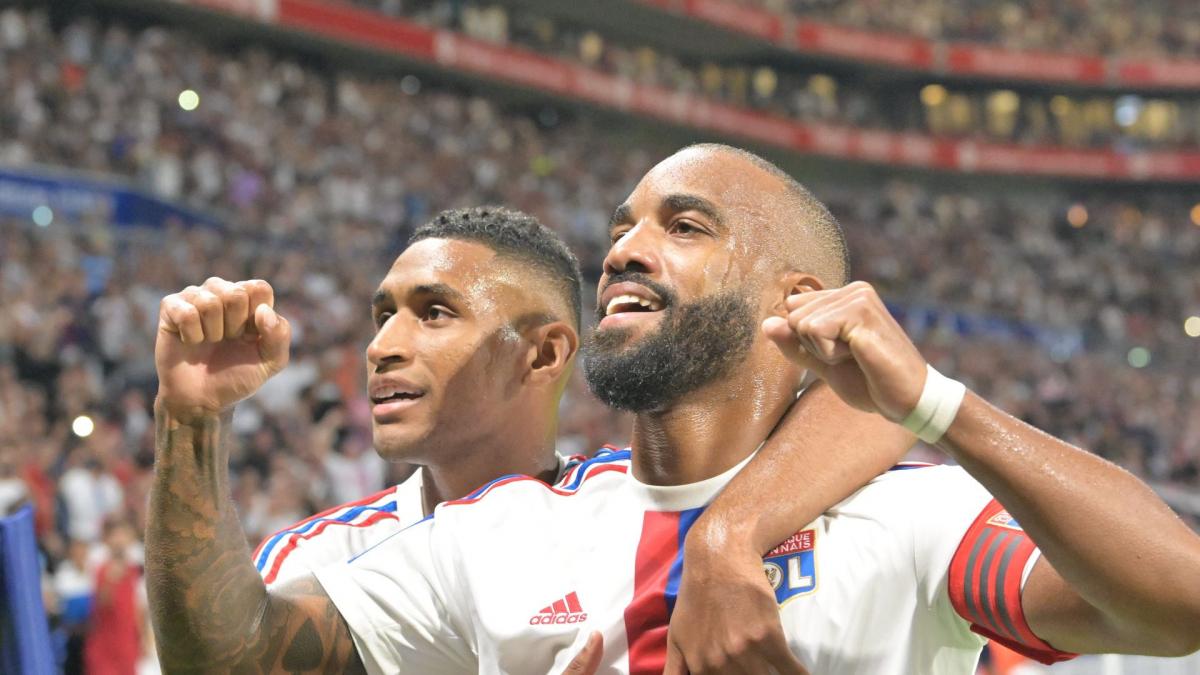 The return to school could have started smoothly, but this Friday, this OL-Ajaccio already sounded like one of the liveliest matches of the start of the season. With the return of Lacazette, Tolisso – on the bench at kick-off – but also Hamouma on the Corsican side, there was an OL-ASSE atmosphere at Groupama Stadium, but we will come back to this in a few lines. Because this start to the match had something to thrill the Lyon public. Movement, technique, diligent defense and skill in front of goal… there was, in those first minutes, everything OL lacked last season.
Quickly, Lacazette, Tetê and Paquetá, who offered the first strike of the meeting (5th), put on a show. In just ten minutes, Tetê opened the scoring after a nice collective movement. Well served by Lacazette, the Brazilian fitted Leroy perfectly (1-0, 10th). In difficulty, the Corsicans then conceded a fault in the area after a superb call from Tetê, still decisive. A penalty transformed by Lacazette, whose first goal of the season was warmly celebrated by the Lyonnais (2-0, 21st).
OL avoided the worst
Everything was going for the best, but as often, it is paradoxically in this scenario that OL lose control. Launched in depth after an opening from Marchetti, El Idrissy was sharply hit by Lopes in the area. A silly mistake which was logically followed by an expulsion from the Rhone goalkeeper and the reduction of Mangani's score (2-1, 30th). A fact of play followed by an altercation between Lacazette and Hamouma, both warned of a yellow card. As Ajaccio returned to the game, Hamouma received a second yellow after an elbow on Lucas Paquetá (45th + 3). An electric first half, reminiscent of the good years of the Derby.
In a much less spectacular ten-against-ten second act, OL held their own against physically diminished Corsicans, but it took a nice save from Riou – who entered in place of Lopes – to ensure the victory (60th). It was therefore at the end of this lively match that Peter Bosz and his men started the season with an interesting victory, before a trip to Lorient on the second day. Ajaccio does not have an easy schedule and will have to try to do better for their first home game against RC Lens.