OM: a new start about to be formalized
Isaak Touré should join the ranks of AJ Auxerre in the coming days. An agreement would have been reached between OM and the Burgundy formation for his loan. The operation could be formalized on Thursday, after the match against Toulouse.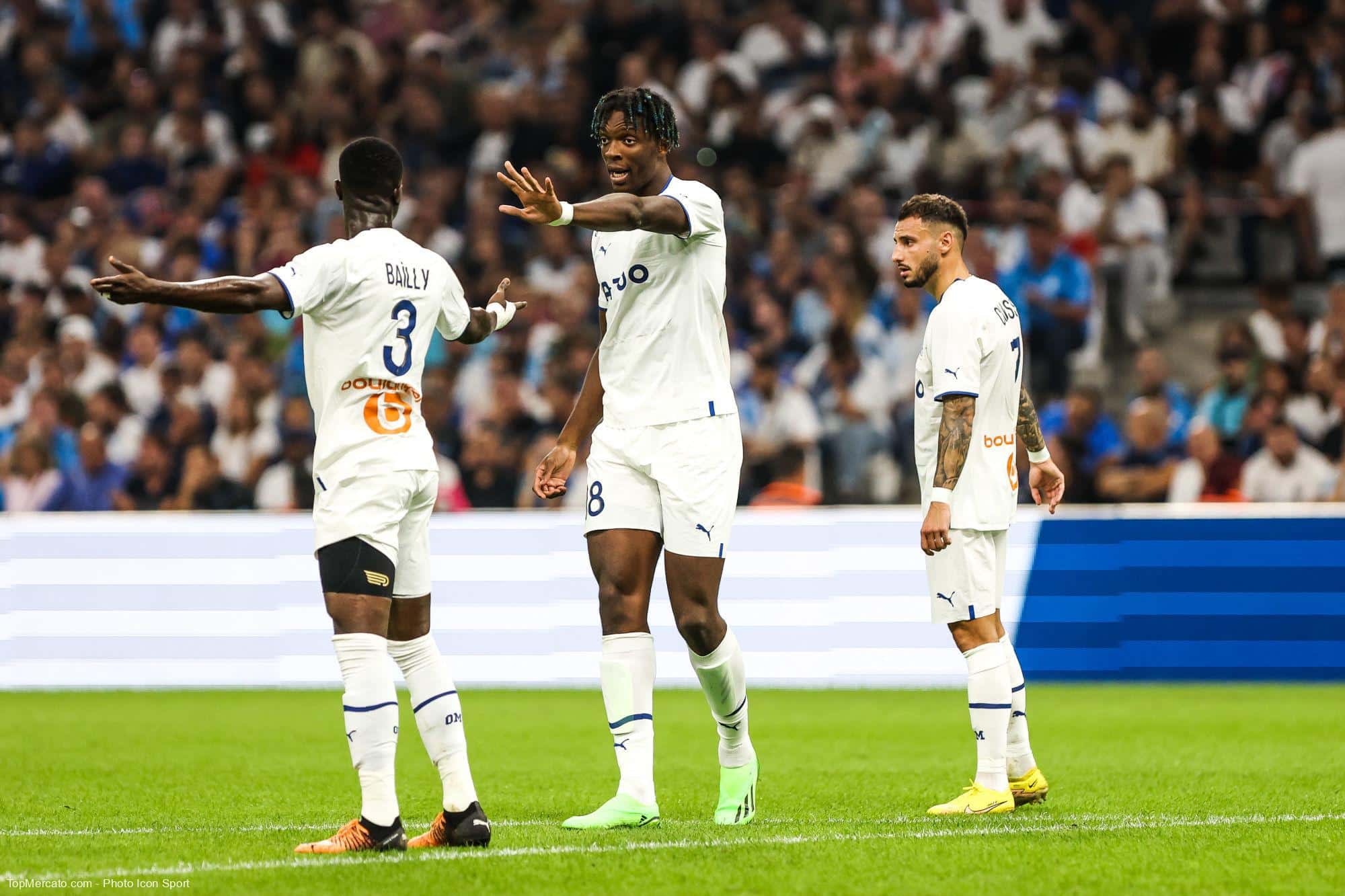 According to information collected by RMC Sports, Isaak Touré should engage well with the AJA. The defender is expected to be loaned out until the end of the season, with no option to buy. The information would have been confirmed by the Auxerrois and the Marseillais and the operation could be formalized on Thursday, after the match disputed by OM against Toulouse. The media specifies that his presence in the group of Igor Tudor is not excluded against the club of the pink city.
Arrived last summer as part of a transfer of 5.5 million euros, the giant (2m06) first proved to be impressive in friendly matches, before making a few mistakes that cost him his place . The player seems to have lost the confidence of his coach by being expelled against AC Milan, two minutes after entering the game, during the last meeting of the offseason. He has since only spent 65 minutes on the lawns of Ligue 1. Last year, the native of Gonesse had played 18 Ligue 2 games, with Le Havre. The stay in Burgundy could allow him to resume his progress.
No defender on the shelves for this winter?
Would OM compensate for his departure? A priori, no arrival was planned in the offensive sector. Marseille training can rely on Eric Bailly, who has followed a personalized physical preparation. The Ivorian international seemed in good shape in the friendly matches and, provided his body holds up, could be a real reinforcement in the second half of the season. The former Mancunian has only played 9 official matches since signing, including 7 as a starter.
During the transfer window, the efforts of the leaders should rather focus on other positions. Igor Tudor's group had to deal with the late departures of Arek Milik (Juve) and Cédric Bakambu (Olympiakos), in the first part of the season. And Luis Suarez returned to Almeria, Spain a few weeks ago. Given the injury of Amine Harit, who will be out for several months, and the situation of Gerson, whose transfer to Flamengo could take place in the coming days, the Croatian coach has few solutions to develop his attack.
The match scheduled against Toulouse on Thursday should give a glimpse of OM version 2023. Isaak Touré could be in the group for the last time.