OM: It's over for the transfer of this striker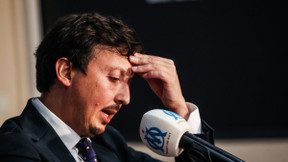 Advertisement
Loaned by OM last summer, the Italian press has suggested in recent weeks that Juventus intended to keep Arkadiusz Milik. The Old Lady benefits from a purchase option of €7m to recruit the Polish international definitively, but she would not ultimately intend to lift it. The 29-year-old striker is unlikely to return to the Bianconeri.
OM's summer transfer window could experience a first blow. While he did not enter into the plans ofIgor Tudor, Arkadiusz Milik left on loan Juventus last summer. Author of 9 goals in all competitions this season, the Italian press indicated that the Old lady intended to keep the Polish international.
OM are preparing heavy for their transfer window https://t.co/V2uwycuIZy pic.twitter.com/ADk1OZnp9u

— 24hfootnews (@24hfootnews) June 9, 2023
Juventus won't exercise option to buy Milik
To do this, the Juventus has a purchase option of 7M€ to secure the services ofArkadiusz Milik, can be activated until June 10. But the trend seems to have reversed in recent days. THE Bianconeri would no longer intend to activate its purchase option and according to Sky Sport Italiathey would like to renegotiate the transfer fee of the 29-year-old striker, under contract until June 2025 with theOM.
Juventus want to renegotiate, OM say no
On Twitter, Fabrizio Romano confirms that the Juventus would have decided not to exercise the option to purchaseArkadiusz Milik. He also adds that theOM would not intend to negotiate the price of his transfer. The Marseille club would ask for at least €7m to part with the Pole. The latter's return to Juventus seems less and less likely.
Advertisement