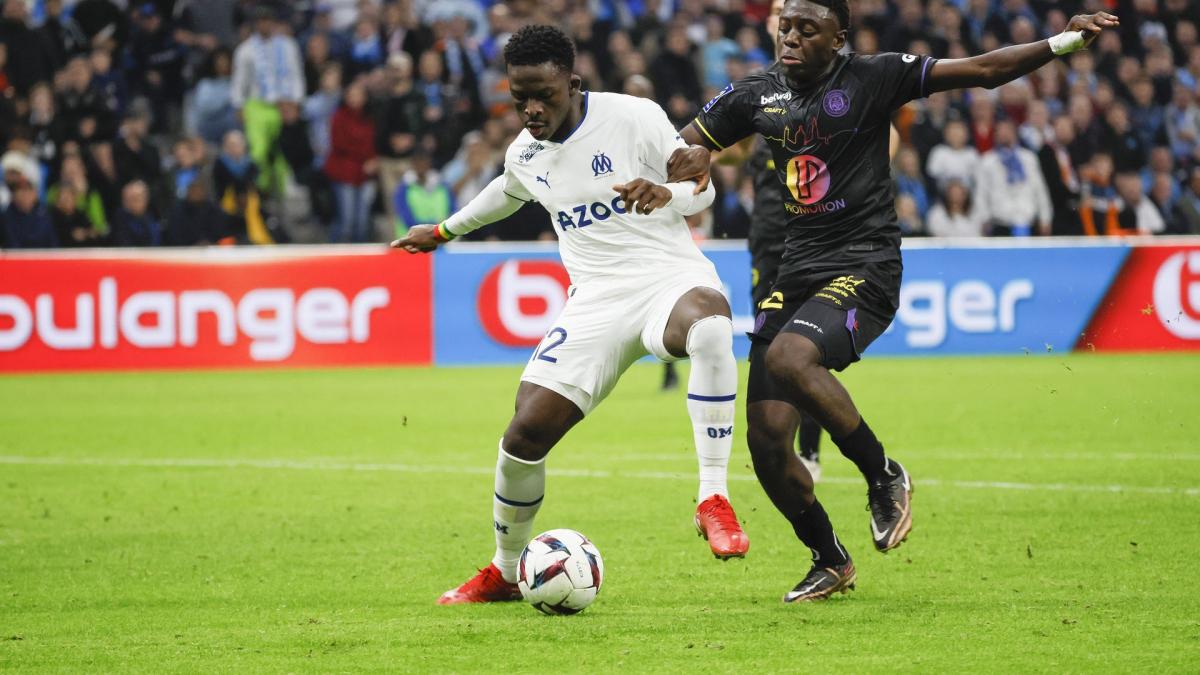 For lovers of the transfer window and rebounding soap operas, OM striker Bamba Dieng is a treat. Already last summer, during his real fake transfer to Leeds then to Nice, the 22-year-old Senegalese striker took everyone on the wrong foot (including himself) and ended up forced and forced to stay in Marseille. after the end of the summer transfer window. This had generated a complicated first part of the season despite a rather successful World Cup on an individual basis with Senegal (1 goal in 4 matches).
What's next after this ad
A more favorable context at the end of the year had even hinted at the idea of ​​a contract extension. But the player's resentment was stubborn and the opportunity to join Lorient in the deal with Terem Moffi finally convinced the player who quickly agreed with the Hakes. The player, despite last-minute English interests, flew to Lorient to finalize the details of his arrival at the Breton club and to undergo the traditional medical examination.
To read
Lorient: agreement for the departure of Adrian Grbic to Caen
OM could send Bamba Dieng to England if Moffi does not come to Marseille
Yes, but meanwhile, Merlus striker Terem Moffi (23) still does not want to come to Marseille. A situation that is starting to greatly annoy the management of the Marseille club, which is nevertheless doing everything possible to bring him in, Pablo Longoria taking matters into his own hands by discussing directly with the player. Late at night, the situation had not changed and on the side of Marseille, we began to strongly doubt the feasibility of the operation.
What's next after this ad
If the Moffi deal does not happen, OM are very seriously considering questioning the signing of Bamba Dieng in Lorient, even though an agreement has been reached with Lorient. It must be said that the English clubs (starting with Everton and Southampton as we mentioned yesterday in our live Twitch) are still on the lookout for OM No. 12 and are ready to draw an offer at least equivalent to that of Lorient, or even higher. Of course, at the speed at which this file is evolving, there is no indication that this situation will still be like this in a few hours. To be continued in the next episode…
Pub. the
update the