Advertisement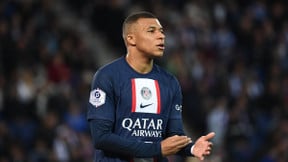 Advertisement
Advertisement
Advertisement
It's confirmed, Kylian Mbappé has cast a chill over his future at PSG. In recent days, the French player has made the decision not to extend his contract until 2025. Information confirmed by the Spanish press on Friday. In other words, the tricolor star could pack up and spin for free at the end of his contract, in June 2024.
Kylian Mbappe should be the star of the Parisian project next season. The Parisian club intends to build a team around the French star, in particular to reassure him after a disappointing last season. A season, which did not reassure Mbappé. The latter expressed his fears by refusing to extend his contract for an additional season with the PSG. Information released by The Team.
Mbappé – PSG: A drama is announced! https://t.co/AOq9usImCs pic.twitter.com/X5z8JR8Bqo

— 24hfootnews (@24hfootnews) May 26, 2023
Mbappé would have refused to stretch his lease
Mbappe had until July 31 to reveal his decision, but his decision would be recorded. However, it is not impossible that the player changes his mind during the season. But for that, the PSG will have to convince him, which is not won.
The Spanish press confirms
This Friday, Ok Diario confirms the news and goes further by announcing that Mbappe would be disappointed with the level displayed by the Parisian group. According to him, the PSG is unable to win the Champions League, its priority objective.