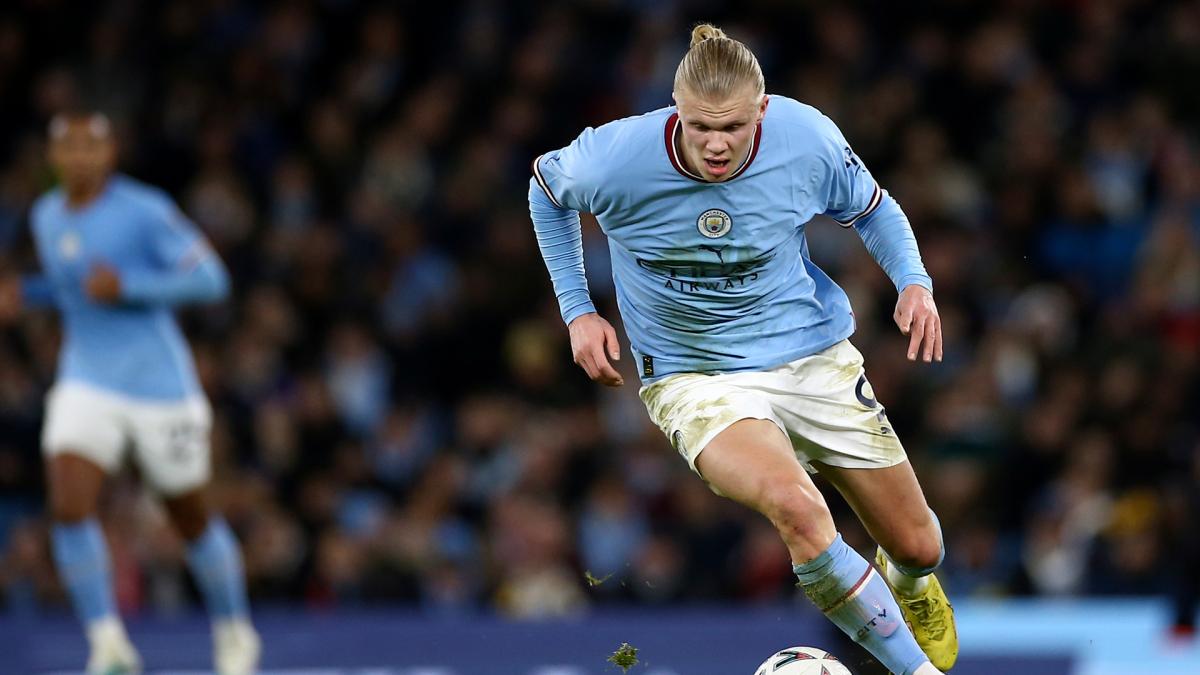 Advertisement
Advertisement
Pep Guardiola has a sense of humor and tackles his detractors. Criticized for bringing Erling Haaland out on the hour mark last Tuesday against Leipzig (7-0), when the Norwegian had just made Champions League history by becoming the third player (after Messi and Adriano) to score a quintuplet in the Champions League, the Manchester City coach was notably accused of having made this decision to prevent the Cyborg from erasing Lionel Messi from the shelves in C1. This Saturday, Haaland did it again, scoring "only" three goals during the Cityzens' trip to the FA Cup quarter-final against Burnley (6-0).
What's next after this ad
Again, Guardiola decided to bring out his n°9 on the hour mark, when he had just scored 3 goals in the space of half an hour. After the meeting, the former Barça and Bayern tactician dropped his best punchline on this subject, in a fun and good humored tone. " Eight goals in four days… I played eleven years in Barcelona and I scored eleven goals. He is incredible. Yes, I took him out at three goals so he wouldn't break Messi's FA Cup record ", Thus released Guardiola about a competition that has obviously never disputed the Pulga. What put an end to any controversy?
To read
Man City: 'Haaland will have a problem in the future'
Pub. THE
update the