Advertisement
Thanks to their victory against Uruguay (3-0), Argentina moved closer to qualifying for the 2022 World Cup. A home victory against Peru would be an almost definitive step towards Qatar. This Friday, October 15, 2021, from 1:30 a.m., follow the Argentina – Peru match (World Cup 2022) live on TV. This meeting will be broadcast live on BeIn Max 6.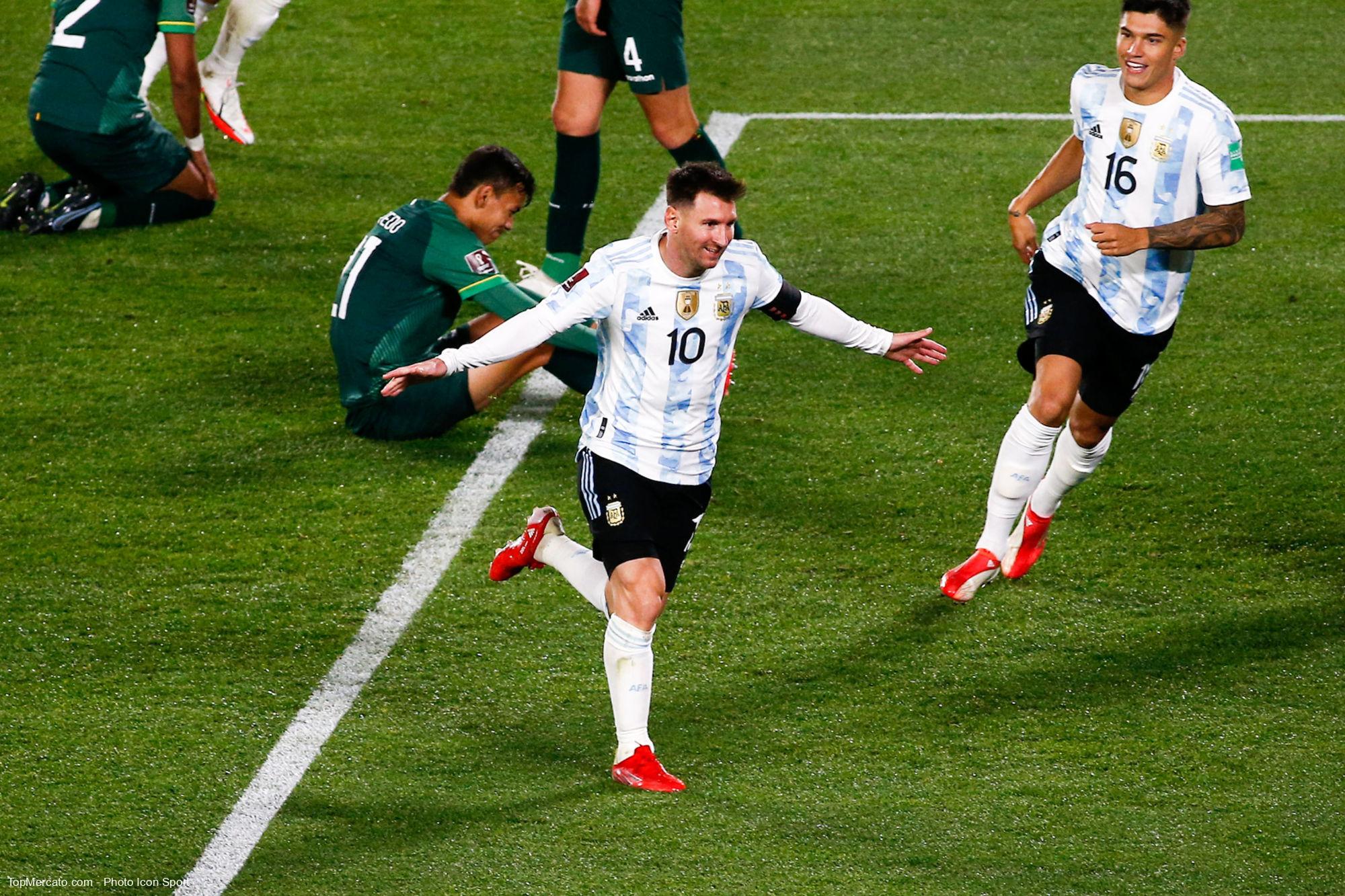 On Monday, the Albiceleste won a very important match against Uruguay in the qualification race (3-0). With this victory, Lionel Messi's teammates relegated their main pursuers, Ecuador and Uruguay, to 6 points. A victory against Peru would be welcome before chaining four complicated matches (in Uruguay, against Brazil, Chile and against Colombia).
For their part, the Peruvians have not yet said their last word, even if the first four places will be very difficult to get. The Bicolor keep the 5th place in sight, which would be synonymous with play-offs. Currently 7th with 11 points, Peru is 4 points behind Colombia, 5th. In the last two games, they are imposed against Chile (2-0) before losing in Bolivia (1-0). Against the Argentines, Gianluca Lapadula's teammates remain in 7 games without a win since 2008.
The probable team compositions of Argentina – Peru
For this match, Joaquin Correa is uncertain, so the team roster trend is as follows. Come back to 24hfootnews an hour before the start of the meeting, and we will give you the official line-up for Argentina – Peru.
Argentina, probable team composition: Martinez; Montiel, Romero, Otamendi, Tagliafico; Di Maria, Paredes, De Paul, Gonzalez; Messi, Martinez
Peru, probable team composition: Gallese; Advincula, Abram, Callens, Lopez; Yotun, Aquino, Gonzales; Farfan, Lapadula, Cueva
Argentina – Peru: on which channel?
The Argentina – Peru match will be offered live on BeIn Max 6 from 1:30 am. The qualifying matches for the 2022 World Cup are often to be followed on L'Equipe or L'Equipe Live for subscribers with regard to matches in the Europe zone (excluding the France team) and Africa. Matches in the AmSud zone will be visible on beIN channels.
Score Argentina – Peru and full tv program
If you cannot watch this match live on TV or streaming, you can follow Argentina vs Peru score in our results page. Cards, goals, substitutions: follow this match live, minute by minute. Here is also the full tv program of the day's meetings:
2022 World Qualifiers, the program of the day
Here is the full tv program for this Friday, October 15, 2021 regarding the 2022 World Cup qualifiers: