Advertisement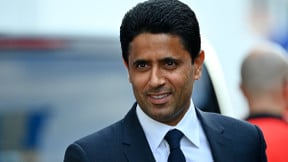 Advertisement
Advertisement
Advertisement
Christophe Galtier on the start? The press agrees to say this while 24hfootnews.com told you the opposite last April. In addition, PSG would tear each other internally and prioritize different profiles for the coaching position. President Nasser Al-Khelaïfi would bet on a return of Thiago Motta for his part.
In recent weeks, the future of Christopher Galtier At PSG is particularly questioned. His contract will certainly not expire until the summer of 2024, RMC Sports affirms that his fate would already be sealed and that three profiles would be studied internally to replace him at the head of the workforce of the Paris Saint Germain. And this, although 24hfootnews.com told you on April 20 that unless there was a huge thunderclap, Christopher Galtier will be on the bench of the PSG.
Qatar is thinking of Alonso, Campos of Mourinho…
Besides Jose Mourinho who would be the football adviser's favorite Luis Fields And Xabi Alonso who would be preferred by the Qatari owners of the capital club, the PSG would keep an eye on another file. RMC Sports affirm that Nasser Al-Khelaifi would think of a framework of the QSI project.
PSG completes a transfer at 60M€, he sells the wick https://t.co/C70SctOTic pic.twitter.com/t1vfOstbvC

— 24hfootnews (@24hfootnews) May 25, 2023
…and Al-Khelaïfi in Motta!
Spent at the club as a player from 2012 to 2018, Thiago Motta officiates as a coach in Bologna where he caught the attention of the'Inter and PSG by different media. The Team recently confided that Motta would be ready to drop everything to return to Paris Saint Germain. And now ? President Nasser Al-Khelaifi would highlight the name of Motta in the various internal discussions. The fact that the relationships between Fields And Al-Khelaïfi have warmed up could make the file smoother. However, given the current situation in PSGit seems that the end of the story will not be stated anytime soon…